I have a huge blank wall when you first walk in my house, All my other walls are full of art and I knew I needed something there that was larger. I went back and forth about painting something myself because we are all our own worst critics and I knew I would nitpick it all the time. Plus, my painting skills are very rusty, especially doing larger pieces. It's been over a decade.


I decided on the Bride of Frankenstein. I am not happy with how she turned out, but I had help from my 21-year-old cat, Venkman. Whenever I look at it, instead of seeing all the flaws, I will remember the fun I had painting with him.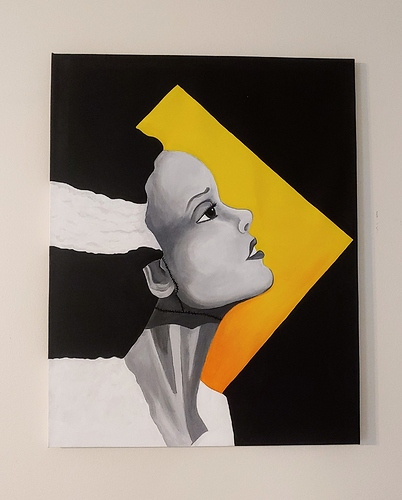 Ignore the rest of my house. Here it is on the wall. I plan to put more pictures around it.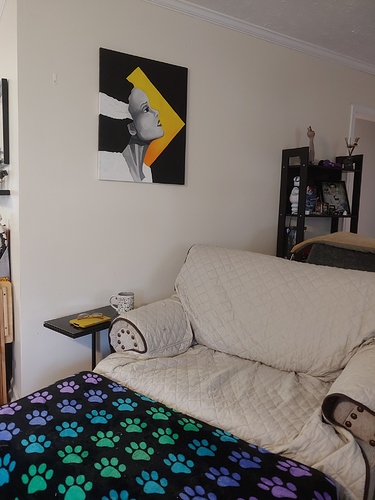 and here we are painting together!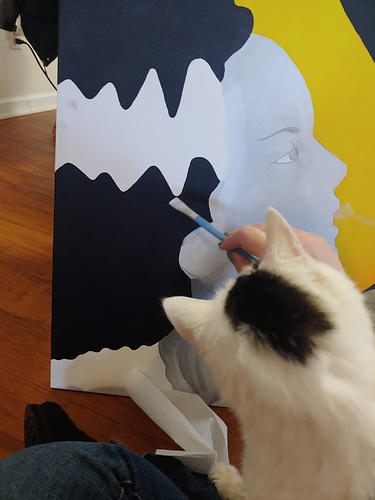 Thanks for checking it out!
Join in the fun! 2020 Monster Jam - April Craftalong