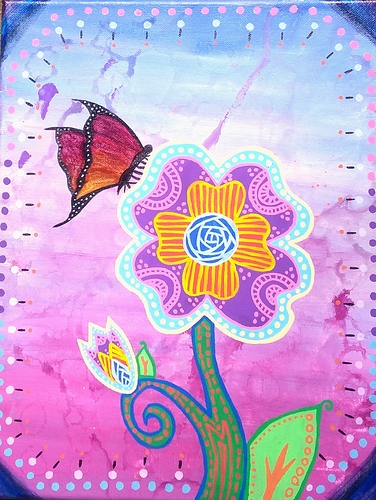 I have been playing around with some posca markers that have been I'm my stash for a while. I know a lot of people love them but they have seemed a bit chalky looking for my general tastes.
So I am playing around with ways to make that work. The butterfly is alcohol ink and the background is acrylic.
I'm still not a huge fan of the poscas but think it turned out pretty well.