One of my NY resolutions is to really use up stuff that I already have. (No really, I mean it!) These little butterfly ornaments were the result of that notion.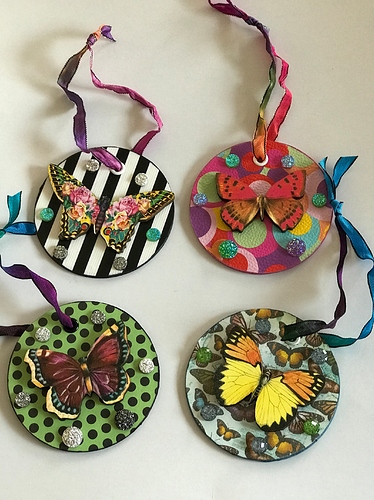 I used chipboard circles that I have had for soooo long, some fun papers that I just had bits of, bling and wooden butterflies that I bought on Etsy from porkchop sideshow.
I'm happy with how they turned out! I needed some color in January.