I finally finished my pom pom hat! Life distractions kept getting in the way so it took me longer to finish than I would have liked, but I finished it the day before the Long Island Yarn Crawl started and then managed to find the perfect pom pom for it at the first shop of the crawl.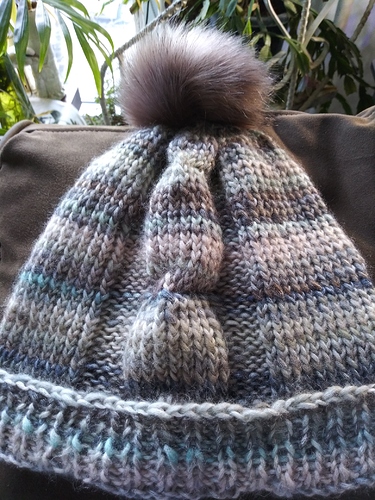 I used this pattern but I altered it a bit.
I didn't like that there was only the one cable panel so I divided up the stitches so that there could be two.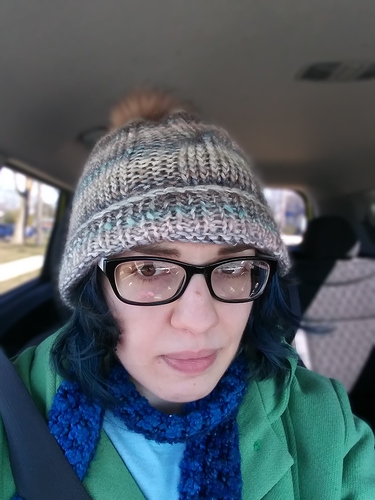 I'm so happy with my hat. It's so soft and comfy and pretty.

It also got to be a model for what the yarn looks like worked up while wearing it on the yarn crawl.