Got this kit from Michael's, it's by Dimensions and called "Be a Light".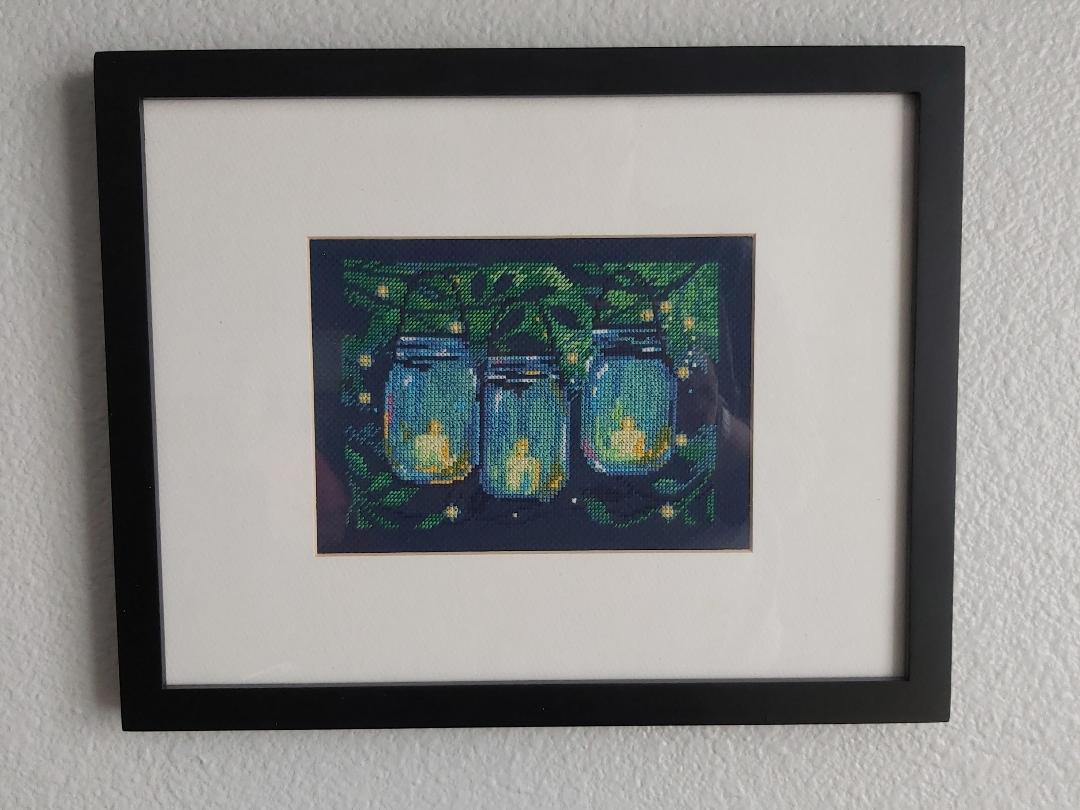 Originally the jars had words on them, but I liked it without. It was stitched on 14 count Navy Aida, and the finished design is 5" x 7". My first project on a dark fabric. Definitely a challenge for the eyes.
Please excuse the reflection of @wittychild's arm in the glass.

She was assisting me in submitting this post.