I have become obsessed with making fabric rope when I saw it show up on @Cyn-energy's Pinterest. I've been fabric scrap destashing, and knew fabric rope would be perfecr for her Little Good Thing package. But, I couldn't leave it at that, so I made it into a bowl. I decided against sewing the rope and I hot glued it. But, a bowl wasn't enough either, so I crocheted a sweet succulent.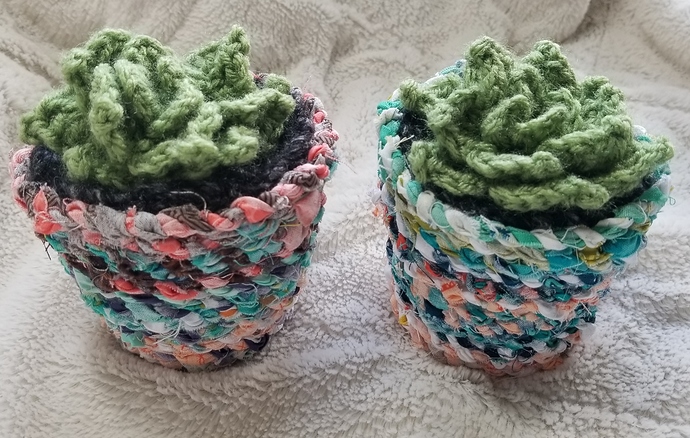 I was showing @endymion these as I was making them because she and I are doing a private swap. She wanted one, too, so she will be getting one as well!
And @magpie, they can't be killed!