So we just had this 7th birthday party, for which one of the themes was Wild Kratts, and since they use bits of the TV show in school, I knew all the kids would be familiar with it, but there was no way I was making everyone power suit costumes like some of the, er, extremely dedicated parents on pinterest.
However, the internet is full of printable discs! There are even official ones on the PBS website, but I used the ones from here, which include draw-your-own options, and printed out conveniently sized for my 2-1/2" circle punch to cut out for me.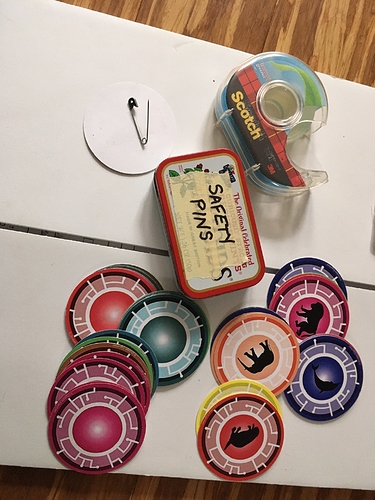 A box of safety pins & some tape later, and everyone gets to pick a creature! Easy fun.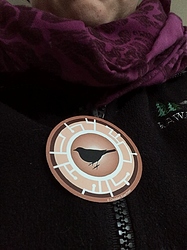 (I made table stand-ups, too, in case anyone wanted instructions- this got taped into a triangle to go in the middle of the table)