I think we need a kitchen option in the decorative and functional category…I have a feeling this project will not be nearly as fun as anything else in the "home" section. Lol
But! I am excited to have made these handle covers and pot holders for my cast iron skillets. Super functional because they get so hot!! And its made of yarn so I am a fan.
Sugar and cream cotton yarn and a G hook. My hands hurt from it! Struggling for my craft.

Here are some pics before they get filthy.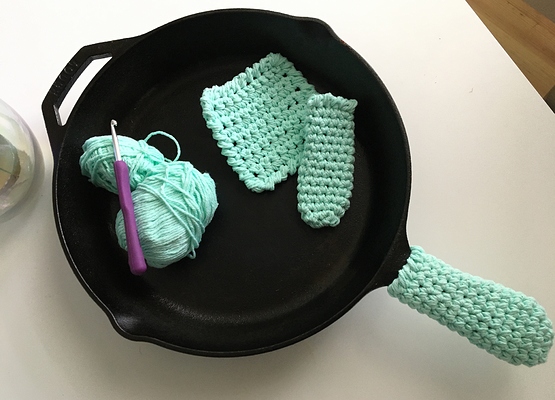 My own pattern…making a video of it in a few.