I love variegated yarn so much and used a cake for some projects. My partner gave me 2 cakes and a set of tulip crochet hooks for Valentines Day
This cake turned into Stormy Day by Kirsten Ballering. Here's the link:
Here is a link to the yarn I used:
I love the many popcorn stitches so much! It is such a fun shawl to crochet.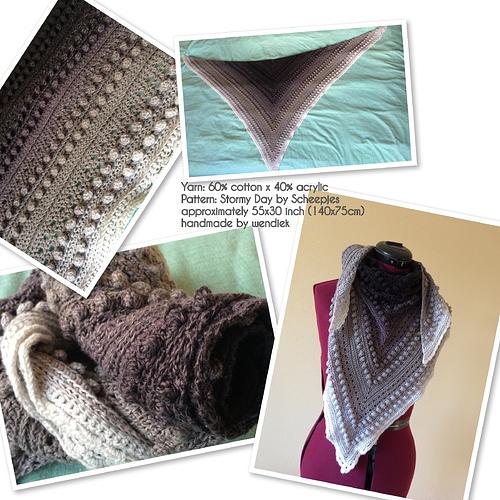 And this one too, was donated and already bought.
I hope this pretty shawl will be worn a lot and be loved better than here in my closet.
Thanks for looking!