Hi all!
I finished this shawl a few weeks ago, but forgot to post it here… Oops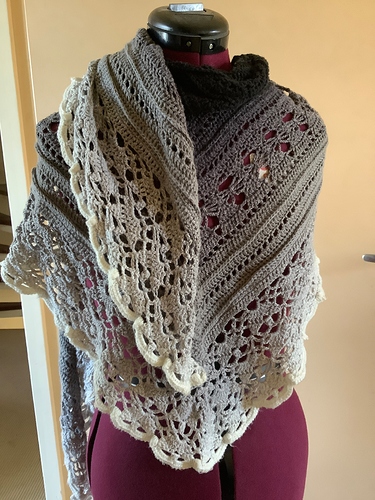 It is a Dutch pattern, Lazuli I had so much yarn left, so I decided to add a few rows at the end. Made them up while I crocheted.
It is really HUGE and what I love about it is, it has no front or back. The designer made the pattern so that you can wear it both sides.
It has a lot of Front or Back Post Double Crochet stitches which gives it lot of depth.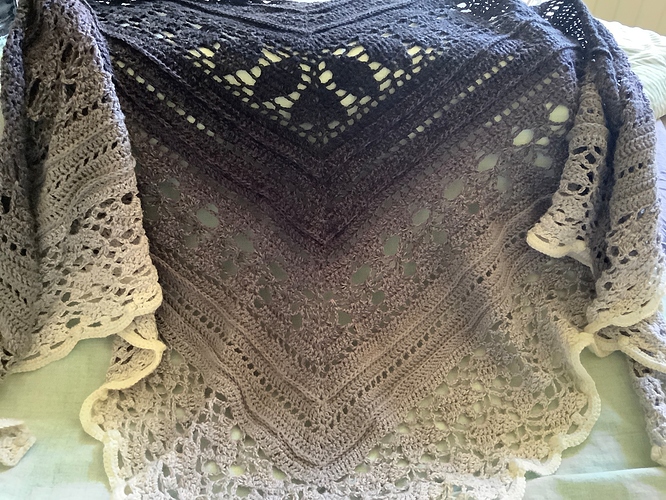 It was the last yarn cake I had in my stash. I used this cake before, so I added black at the beginning which was a leftover and now I have some white leftover

I used about 1200 meters and hook 3.5 mm. The yarn is variegated white/grey/black 60% cotton and 40% acrylic.
Thanks for looking!!

(I renamed this and replaced the link, I mixed two patterns up, oops!)