This is my first time creating a topic, so fingers crossed that it works!
From the "Better Late Than Never" files, a trio of cross-stitched Christmas ornaments I made for my mom.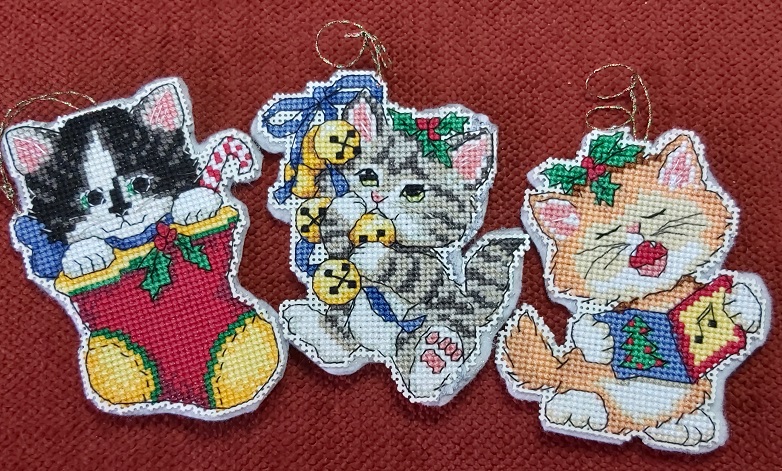 The black-and-white and grey ones are modeled on my two girls, and the orange one is based on her boy. The patterns are from a discontinued Dimensions (I think?) kit called "Merry Kittens" that I scooped up on eBay. I used my DMC shade card to translate kit colours into DMC colours, and made some slight adjustments to their markings to look more like my own furkids (my avatar, BTW, is one of them!). The hanging loops are Kreinik braid, and I backed them with some glittery white felt.
She loves them, and of course, now has to wait almost a year to get them up on the tree.

Thanks for looking!