Mom and I have been cooking a LOT of new recipes at home lately, and this one was definitely a keeper!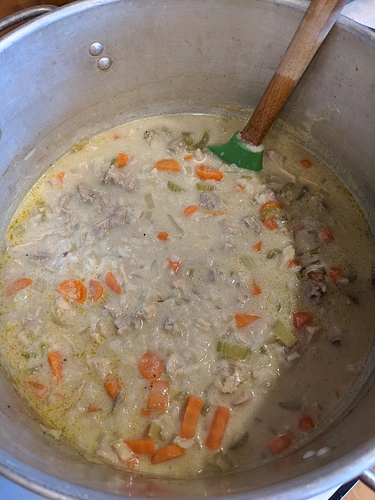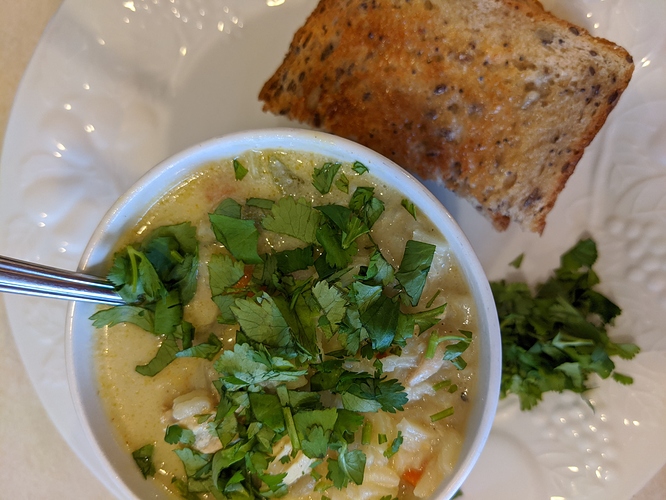 We tweaked the following recipe:
We used regular rice instead of wild, and added it in raw with the broth (including some extra broth to make up for the cooking water), and saved the coconut milk to add at the end. We put the red pepper flakes in earlier in the process and not as a garnish, and we didn't bother with coconut flakes, but the cilantro definitely added a lot! This stuff was really tasty and we want to make it again!