TheMisterT's mom has just finished a long desired kitchen remodel project and when I came upon a snarky oven mitt that was perfect for her, I decided to make her a "kitchen warming" card with this cut file from svgcuts.com that I already had!
Her new appliances are stainless steel, so I went with this "dull" silver paper for the panels. She doesn't have accent colors going yet, but red is her favorite color and I liked it with these green-ish blues in the flatware pattern and teapot.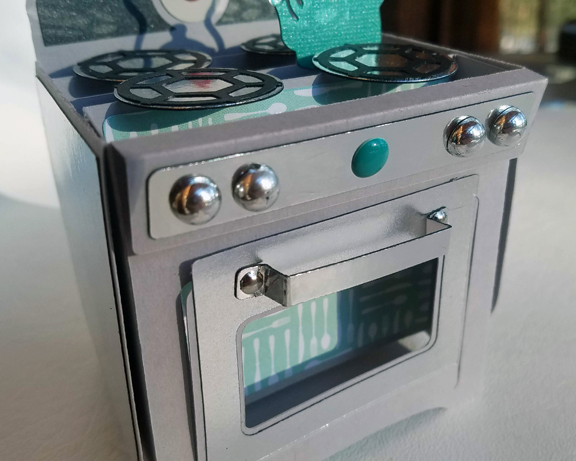 She has quartz counters that are white and grey and wood/iron bar stools, so I chose these papers for the envelope. I remembered I had this fun flatware punch, so added the "seal" for just another little detail. Also, her snarky oven mitt is wrapped in paper with flatware all over it. So, yes, I DO have a thing for flatware imagery, who's askin'?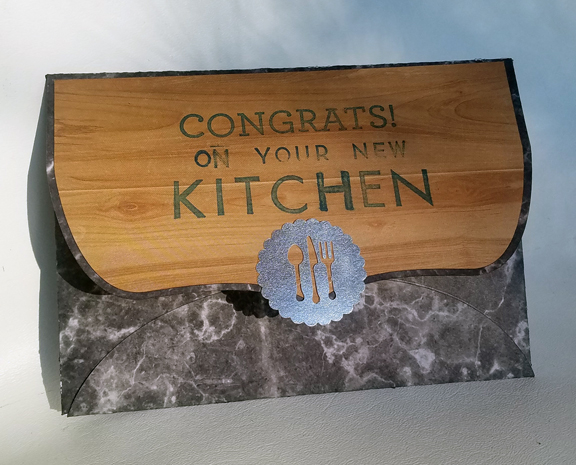 BONUS: This is another all stash project! WOOHOO!
BONUS 2: Here's a pic of the snarky (and cussy) oven mitt.