Last Halloween, an internet friend commissioned me to make her little girl a Daenerys costume. It was trickier than I thought especially since the child lives over 2000 miles away so no fittings and I was rushing against the clock (only 2 weeks to start, finish, and ship in time for Halloween).
Dress. No pattern - just eyeballed it and hoped for the best.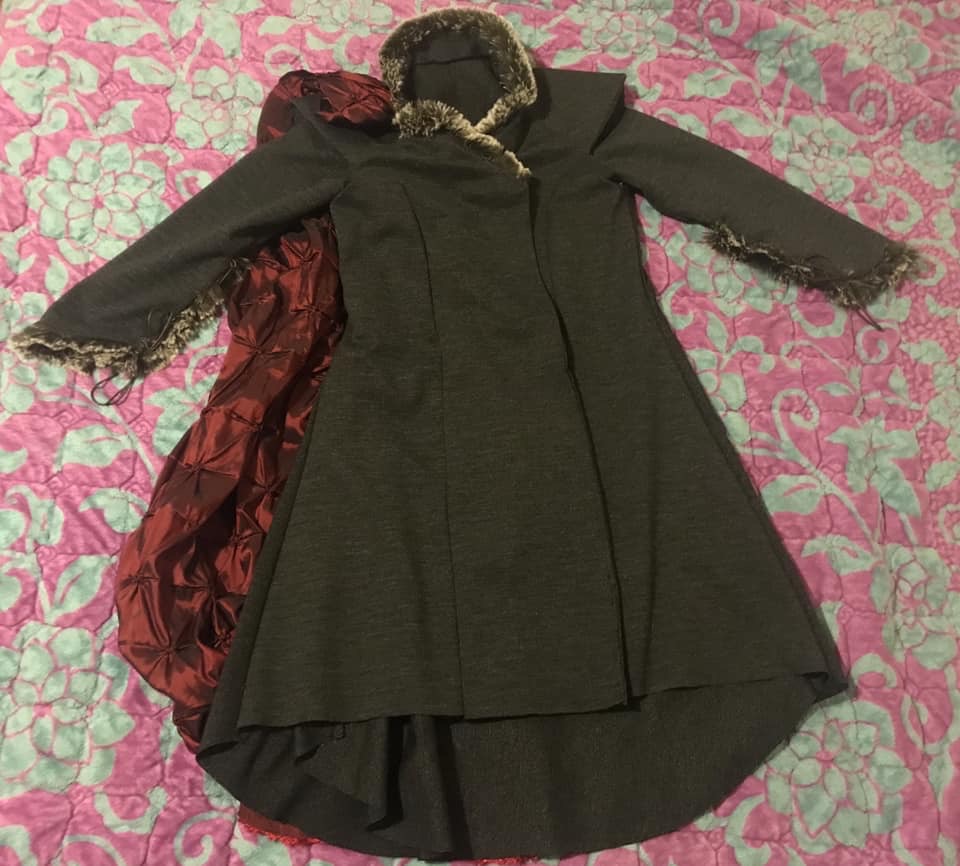 Dress with the dragon chain - chain made with Polly Pellets.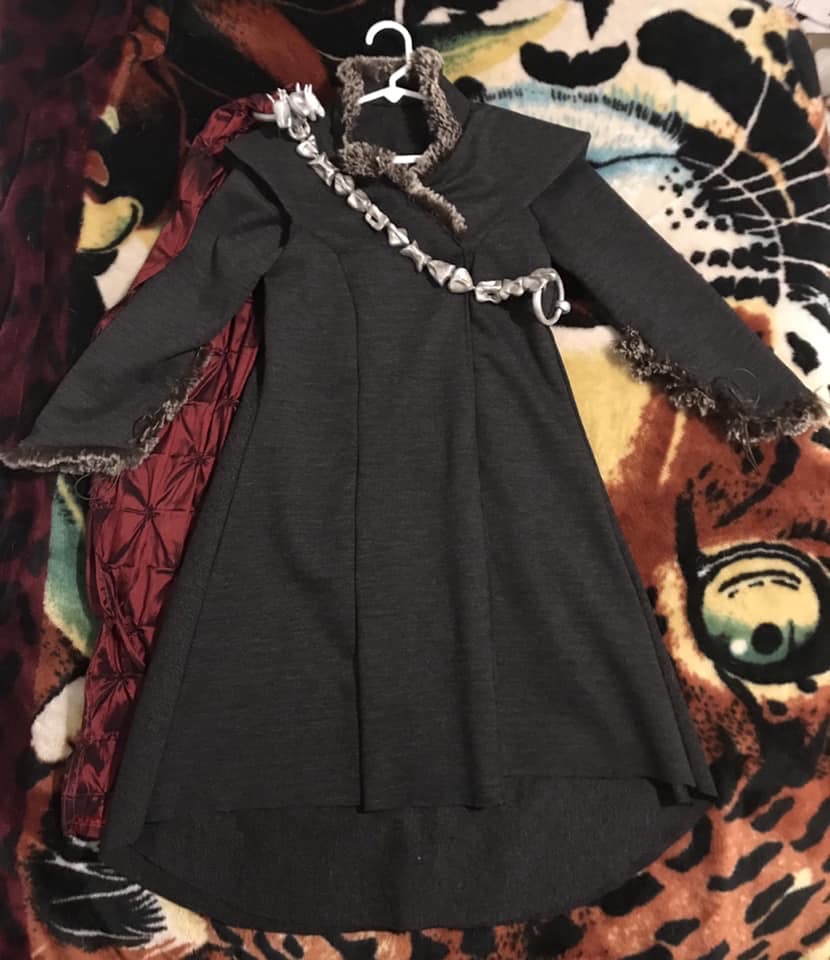 Close up off dragon chain - I wish I had had more time with the dragon heads and chain as I feel like I could have done a much nicer job but overall I think it turned out nice.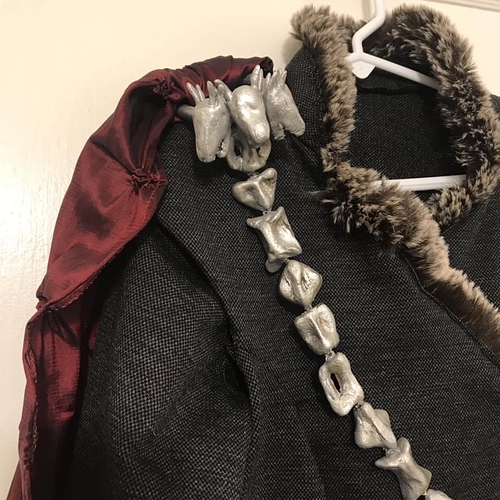 The mom added a plush dragon to complete the look.