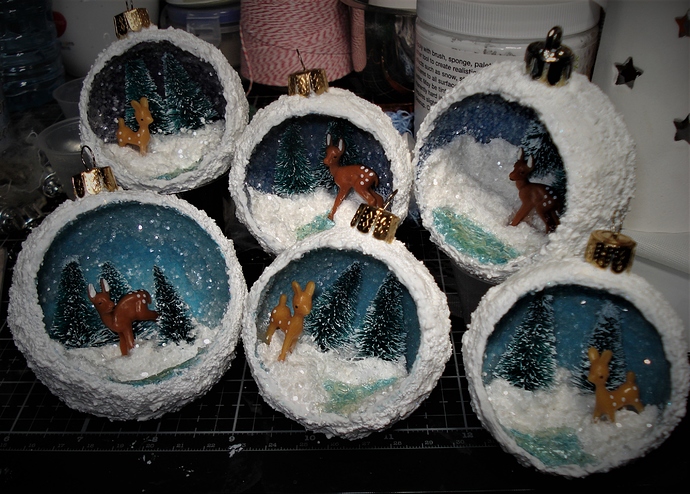 I had some leftover ornaments I had prepped over a year ago and found a bunch of miniature deer in my stash so I decided to make some more deer ornament dioramas. The balls were already cut, supported with papier mache, painted, and glittered. It was just a matter of adding the scene, the snowy/ice accents, and finishing off the outside texture.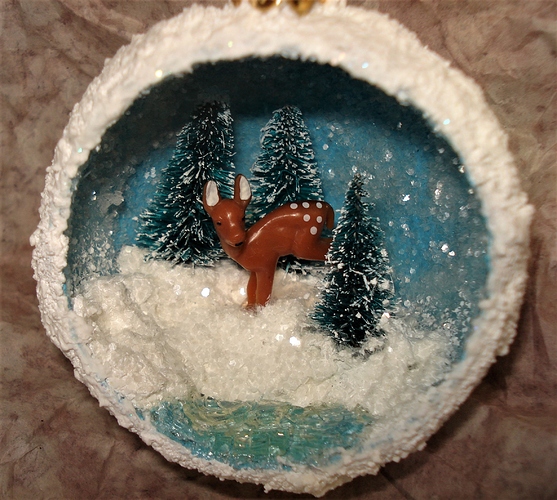 This is the large deer -more about it here on my blog.
I used paint and clear crackle medium to add the icy stream/pond.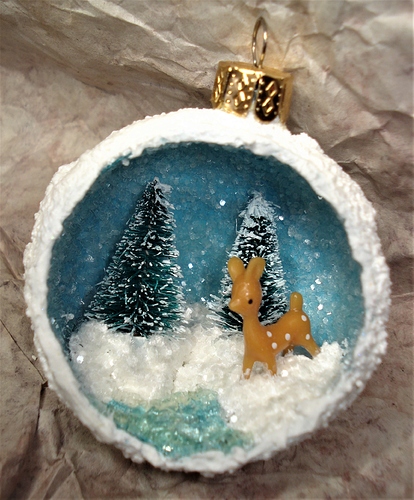 Here is the faun - I hope I can find the deer in different poses too - I would like to do more with different scenes for different seasons.
More about the faun here.
I still have most of a jumbo pack of non breakable ornaments - I will have think of some other scenes and make some more - this may be the ornament for this year - I used to make one annually - a different ornament to gift people, but fell off of that wagon for a bit.
Anyways, if anyone is interested in making one, I added a link to my tut for how to make them in the deer post. You can skip the papier mache, but I find that it adds support to the weak walls of the ornament, that become much more flexible after the hole is cut, and it gives a good base for gesso and paint to adhere to.