I stitched this as a gift to my favorite podcaster, Natasha from Unspoiled! She recently finished reading Abhorsen by Garth Nix, the third Old Kingdom book. When we're first introduced to this character, usually called the Disreputable Dog, the dog offers this as another potential name. Natasha felt a strong kinship to the phrase.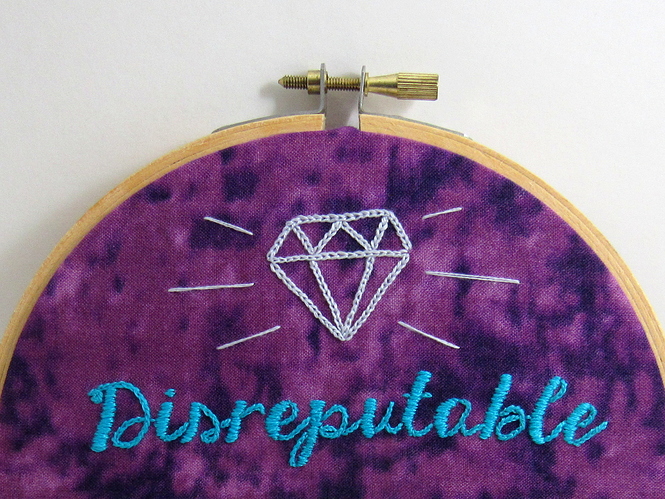 Full photo blurred for language (mild).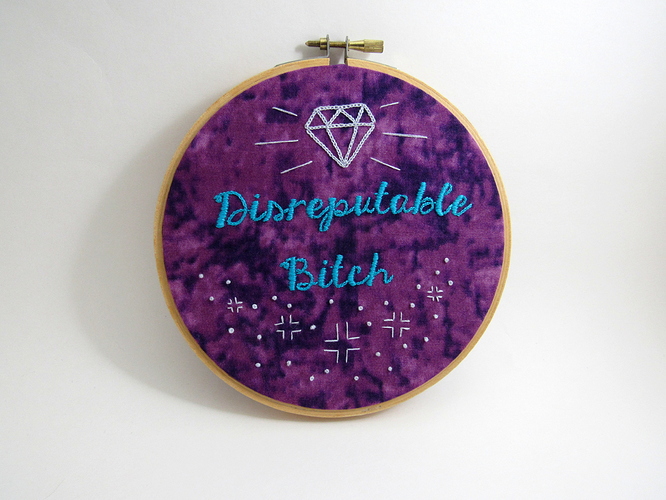 The diamond is chain stitch, the words are chain and satin, and the rest is running stitch and some french knots. I was delighted to be able to watch her open it on camera for the last episode of the Abhorsen podcast!