I modified ghilie's amazing Poppet pattern to make this cute dragon for a friend's little one.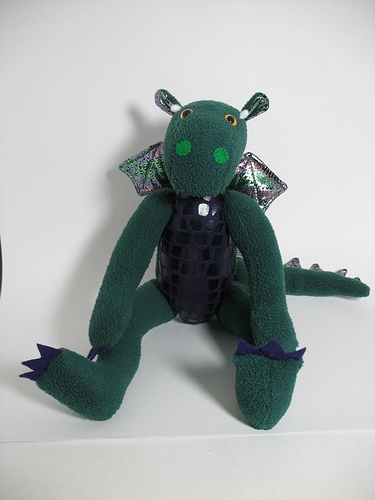 The fabric is fleece from an old jacket and the wings and spikes were a hideous shirt. The belly was also a very ugly shirt. I love the thrift shop for crafting supplies, you never know what perfect horrible thing you're going to find!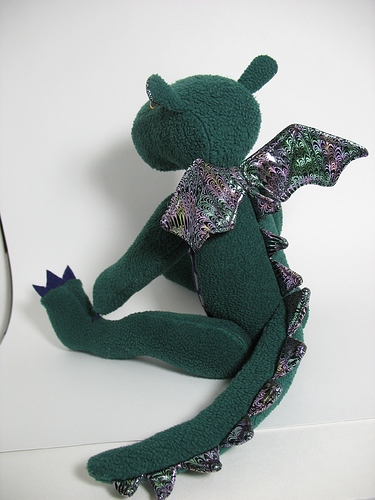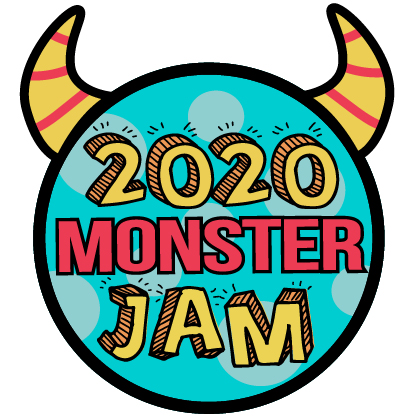 You can play along with Monsters too!