I made Eddie for the 2020 Monster Jam. He enjoys hopscotch, room temperature coffee, and collecting belly button lint.
He was made separately of his background, both on watercolor paper. Some of the supplies used to make him and his background: Mermaid Markers, Gelly Roll Pens, Pitt Pens, Brusho Powder, Distress Inks, Distress Oxides, Uniball white pen, Goosebumps spray, rubber stamps (for the background) and YES! Paste. I'm sure there are more, but that's what I can remember.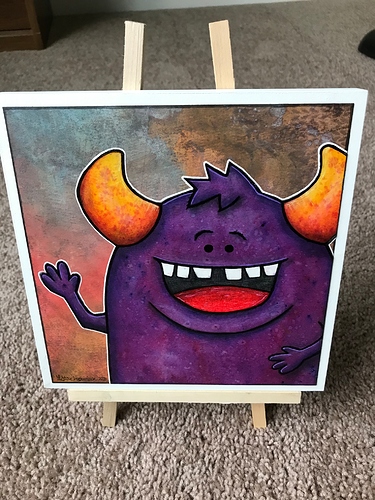 You too can join in the monstery fun! Play along during the 2020 April Monster Jam.