[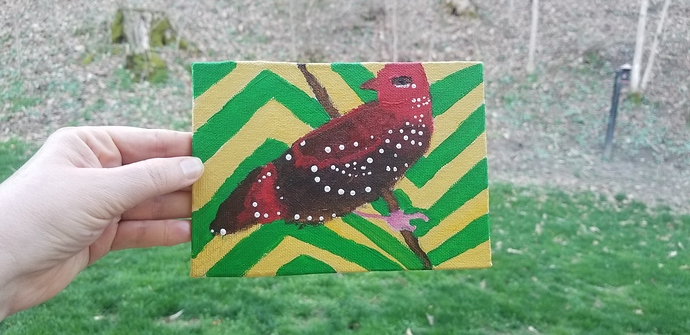 I participated in the Discord Effin Birds swap (which if you know me at all, is pretty much a big effin surprise because I'm not really a cursing gal) but it was just too funny an idea to pass up.
So…when @joyfulclover said she recently learned about the strawberry finch, I immediately fell in love. Since I already had my paints out, I painted her this sweet gal. Of course, I couldn't effin leave her be…especially since it seems lil miss has a bit of some 'tude.
it's supposed to have a spoiler on the 2nd picture. If it doesn't I'm sorry. I'll fix, or a mod can fix. Sometimes I see the spoiler, other times I'm not, so I'm confused if it's there or not.
She's painted with acrylic on a 5x7 canvas board.