I wasn't sure if this is more fashion or fiber, but landed here since I didn't make the bag, so am really showcasing the embroidery.

As a gift for my grandma's birthday this year, I embroidered a purchased white canvas zip pouch with "firework" style flowers. I made the leaves blue rather than green just because. I felt it needed something when I had finished the flowers so I filled in the white space with a "confetti" stitch.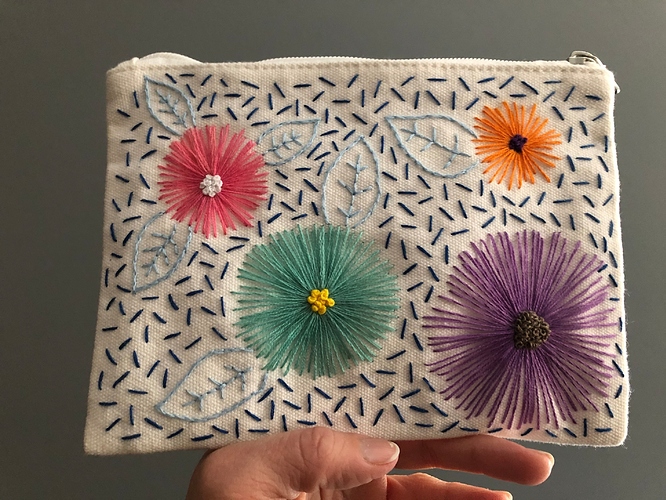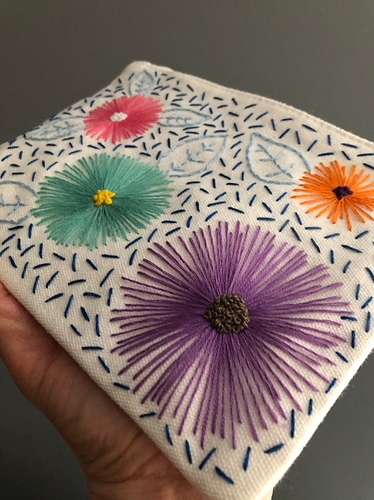 It was fun to make, and I hope to do more of these "functional" type projects this year!