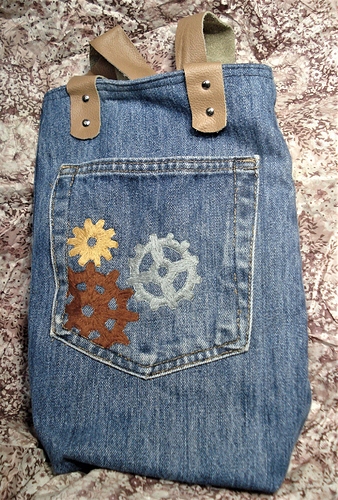 I made one of these recently for Averia for the Good Little Things swap. I used the legs of one of my husbands cast off jeans and the back pockets to make a sturdy work bag, with riveted leather handles.
I embroidered the outer pockets with a gears theme, using metallic DMC cotton floss - FYI - embroidering denim by hand kind of sucks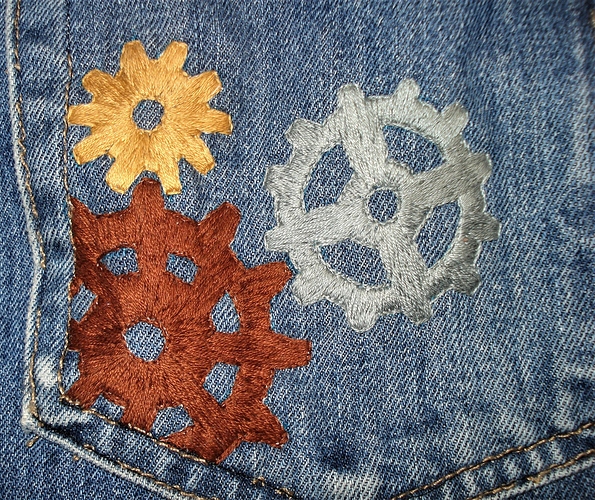 But the jeans make for a nice sturdy work bag, and I would rather reuse the fabric rather than throw them out - other bits have been used for making things like denim dog toys and at some point I would like to make a scrappy denim crazy quilt.
Anyways - more about this specific bag on a recent blog post, and if anyone wants to know how I made these bags, I put instructions here, because I made them for jemimah in an earlier swap at that place.