I got a bee in my bonnet last week — I had a vision of making some little felt brooches to use up some of my stash. Granted, these only used about .03% of my stash, but it's something.

I've been watching a lot of Gardener's World here in quarantine land, so I think that had something to do with it.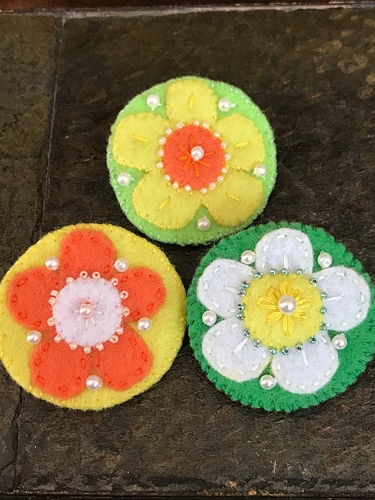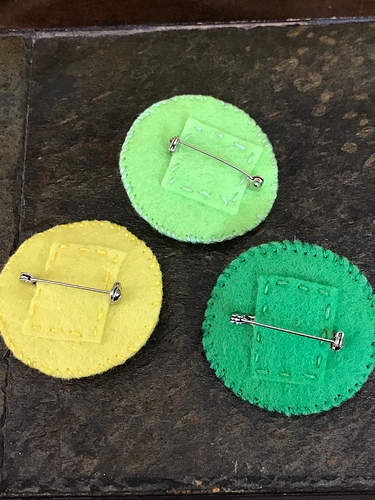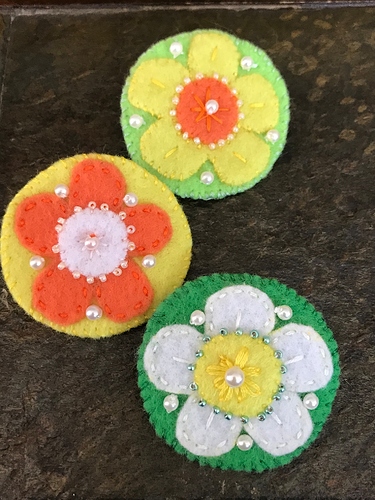 These used up some felt, beads and pin backs. I'm thinking of giving them to my Mum and two aunts for their spring jackets. Thanks for looking!