This is a (very tardy) hummingbird that I sent to Lynx2Lancer in a personal swap.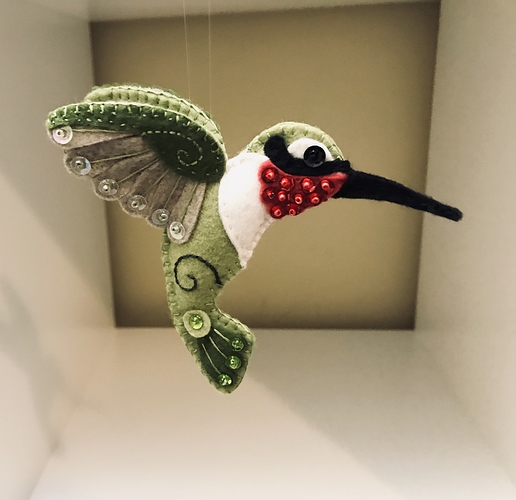 I used a pattern from SquishyCute, then altered it a bit. (Decorated both sides instead of just one, gave it two separate wings, and added sequins to the wings.)
http://www.squishycutedesigns.com/blog/blog-post-harold-the-hummingbird/
It was really fun to make. My sister and I used to make ornaments from kits when we were young, and doing this reminded me of that.