I made a whole bunch of needle books a few years ago as gifts and for swaps. This red and white dotted toadstool was one of my faves.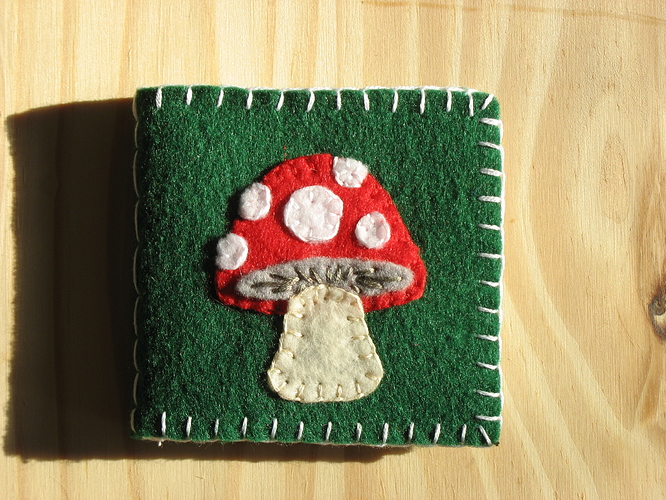 I didn't keep it though, I kept this cookie!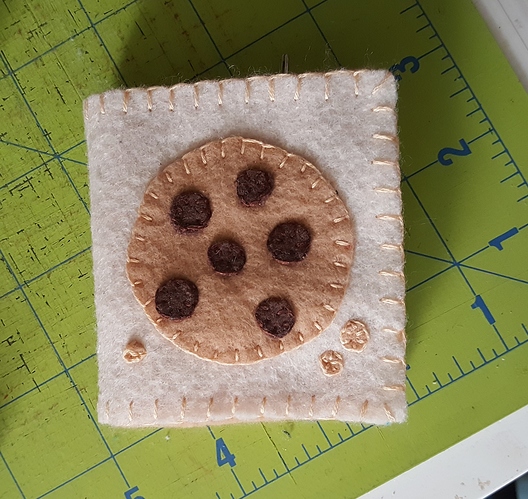 It's got 4 pages and holds all the regular sewing needles, doll making, curved, etc. Somebody asked how I keep needles sorted out, beading and embroidery are kept in other books so they don't get mixed up.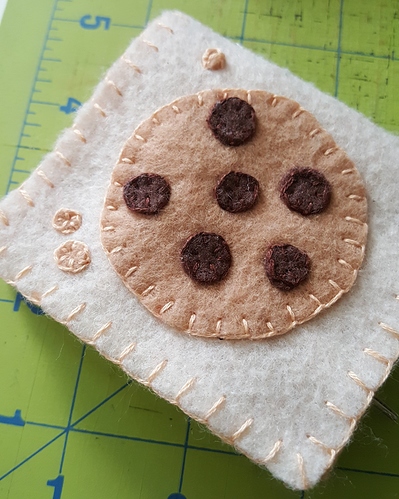 I've switched to using only 100% wool felt but these were made with craft acrylic and have held up very well over years of regular use.