@gozer is a cat lady

, of this there is no doubt. And she loves each one of them, you can tell by how she talks about them and features them as her "helpers" in photos of her crafts. Over the years, I've sent her a few felt twinchie portraits of her fur babies when she's mentioned one of them in a special way. Most recently it was her sweet-heart Midge.
Here's my ode to that tabby of note: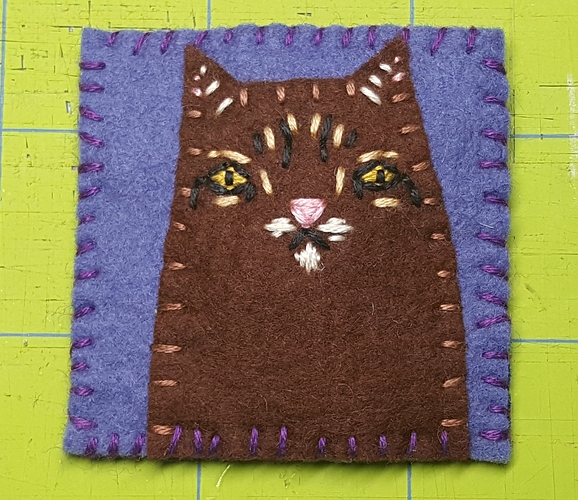 Her wee fuzzy face: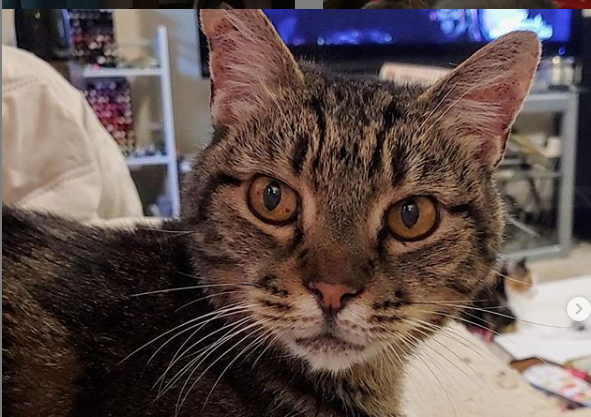 And here are the rest of the gang Peggy, Gozer, Mew, and Venkman: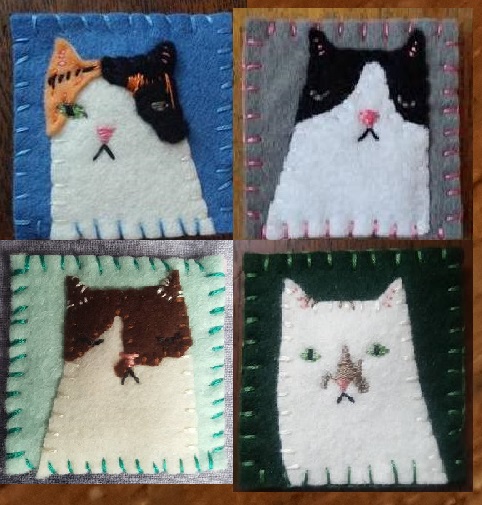 They have super strong magnets stitched inside so they go on the fridge and they actually hold stuff up! Kitty power.