I made these valentines for family and friends this year. They were all different, these are just my favorite two.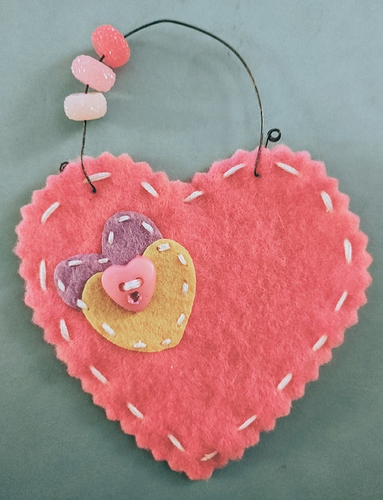 I used:
-craft felt
-embroidery floss
-little craft felt hearts from Target $1 spot
-little heart buttons from last year's Target $1 spot
-bling sticker
-thin silver wire
-beads from a strand that I purchased at Michaels
They are not stuffed and do not have a back to cover the stitching. I envisioned them hanging around a magnet against a fridge (or, in my case, a magnetic door).
I created a cardboard template from tracing a piece of heart shape paper that I had in my stash. I used my pinking shears to cut the heart, then I stitched. The wire was poked through the felt, strung with beads and curled up at the ends with one of my wire shapers.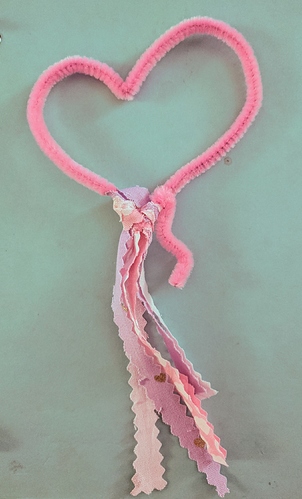 Oh, and I forgot to make two more for my niece and nephew at college, so I created these simple valentines out of pipe cleaners and thinly cut valentine fabric that I had in my stash. I was feeling lazy and didn't want to stitch up another heart.