I learned how to make the flowers years ago, but never bothered to make enough to assemble a ball. It has bugged me all this time and I just had to make one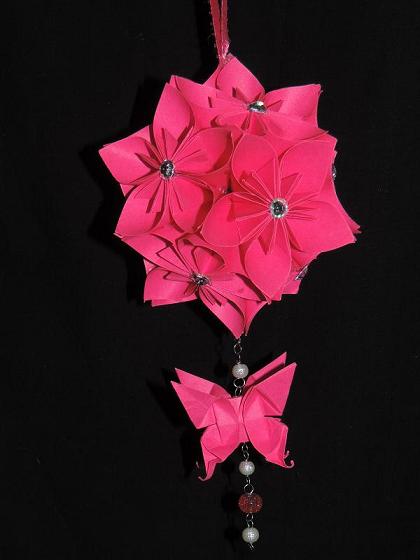 It took 60 post-it notes for all the petals! plus two more for the butterfly.
I am not sure if I am happy with the design of the stuff hanging off the bottom. I think that I would have preferred a tassel, but this was the best I could come up with, with what supplies I had.
I would love to try to make other kusudama designs, but this one was nice and simple, which was well suited for my limited origami skills