I found this piece half stitched in my embroidery supplies, when searching for stuff for another stitchalong idea. The thread came in a bag for $2 from an op shop, just because. So a while ago I wanted to get back into stitching (had only ever done cross stitch really) so I looked at this bag and thought what can I do with this?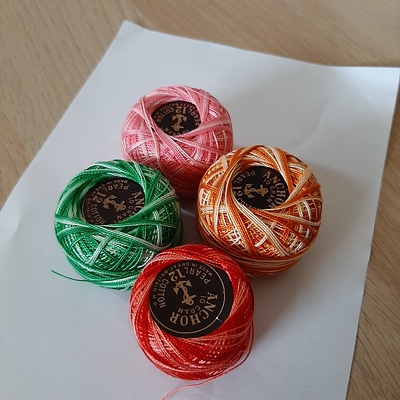 Whoever's house it came from probably bagged them together for a specific project as it seemed obvious to me that they should be used for flowers, leaves and stems.
So I found some burgundy organza curtain scraps (also from an op shop) to stitch on and just started stitching (after looking embroidery tutorials to stitch flowers and leaves) and came up with this doodle. When I found it, I had done two flowers and all of the stem/vine and some leaves. So I filled in flowers where I had stitched stem and added some more leaves to fill the space.