Made for my bro for xmas, hand cut freezer paper stencils.
I think "Funcle" stands for "Fun Uncle" though you really could apply another "F" word, depending on your relationship with your siblings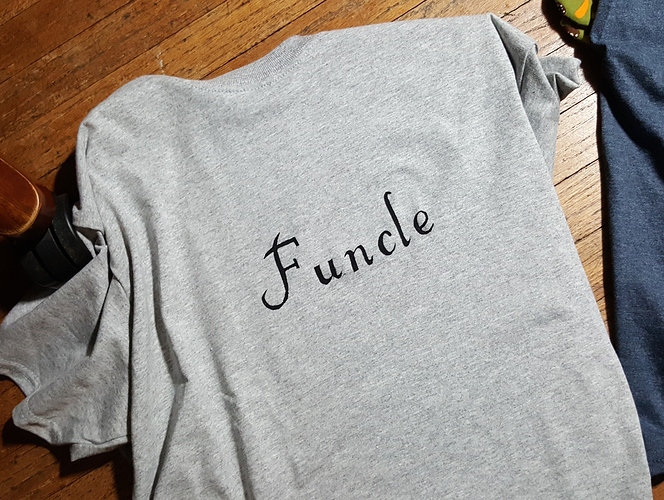 I didn't want there to be any mistake so I made a second shirt just for clarity.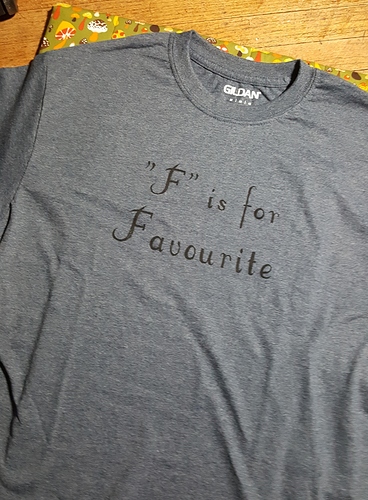 This is a really quick and easy technique, if anybody hasn't discovered it yet and wants a tutorial I would be happy to make one up
.