Being stuck at home leaves me with a lot of time on my hands. Normally this time of year, I'd be doing a lot of planting in my garden. Alas, I have nothing to plant! All that's left is weeding and trimming, which is not nearly as satisfying. SO, I decided to make decorate a small tin to while away my time. I used some old scrapbook paper that I've always loved. While making the tin, I had flashbacks of the rabbits that were everywhere in my garden last year. Some of my plants didn't even make it overnight. UGH!
Here's what I ended up with. Look how insufferably smug they are!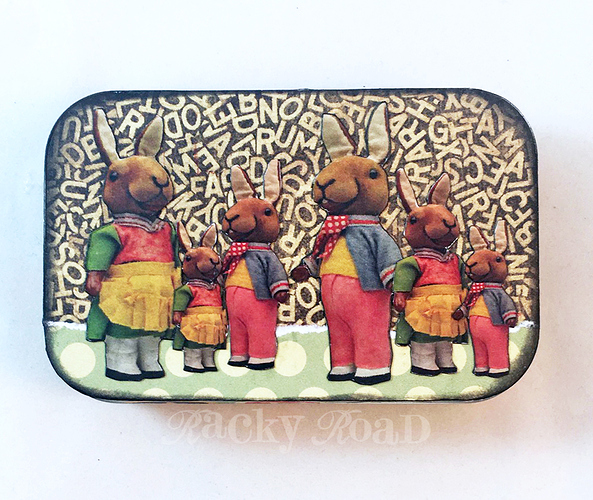 I love everything about this alphabet paper. I still have some left, even after this project.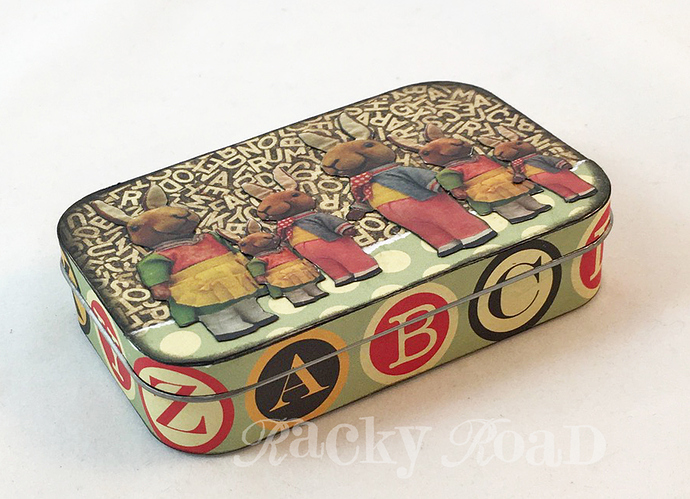 Inside. So that's what happened to my garden last year!! Frickin' hoarders!