I just remembered; I do pottery! I can play too!
so here's my miniature version of a pot I'd like to make in RL scale: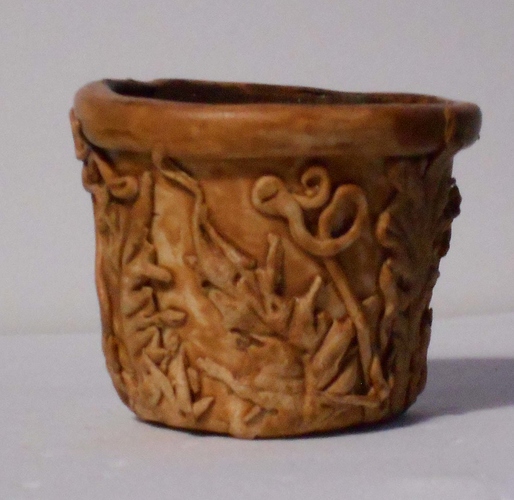 just 1.5 inches tall, it's a medium sized pot in 1" scale, a BIG pot in 1/2" scale, or a small pot in Playscale.
It has a base of cardstock covered with Makins paper clay, then more paperclay for the leaves and vines.