I shared this on the old site but wanted to bring it over to the new one as well because I'm pretty dang proud of how this ended up turning out.
This bag was created for my partner, @Kwality570 , in the Make a Friend Swap. We were supposed to get to know each other and craft something for them based on what we learned. I learned that Kwality liked geometric patterns. That, combined with my desire to make something that could be useful, I settled with designing and making her a fun tapestry crochet bag!
here is the grid design I created -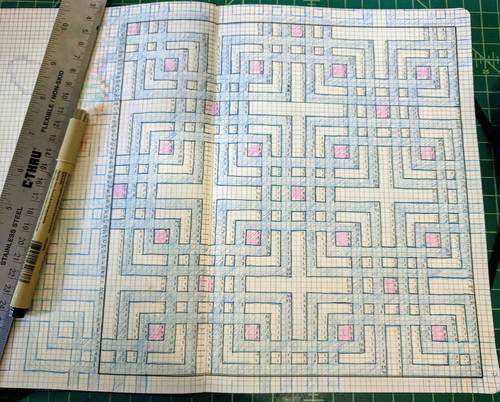 And here are all of the process pictures I took along the way-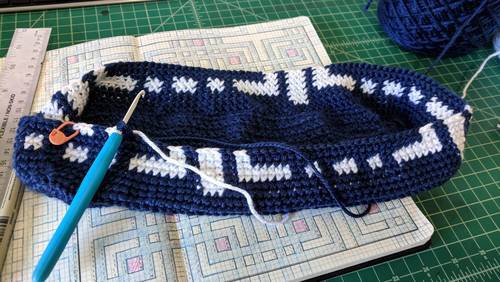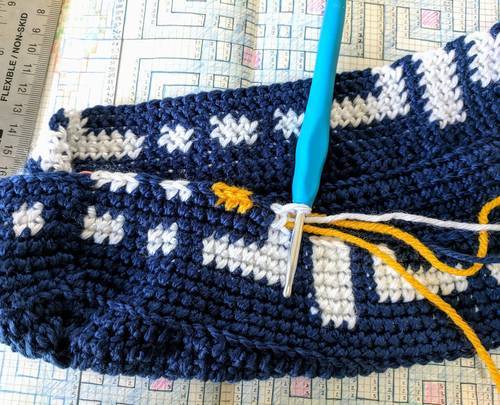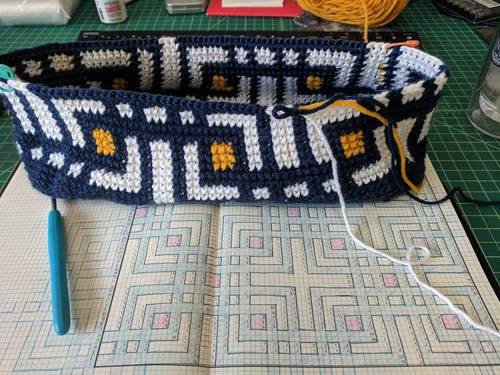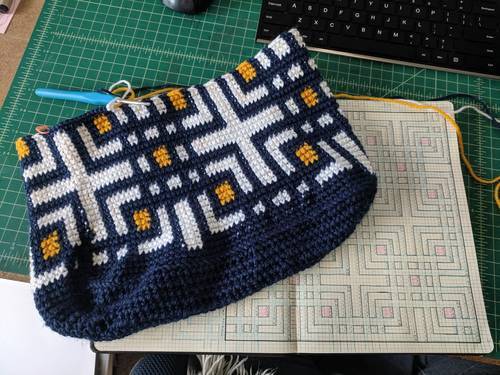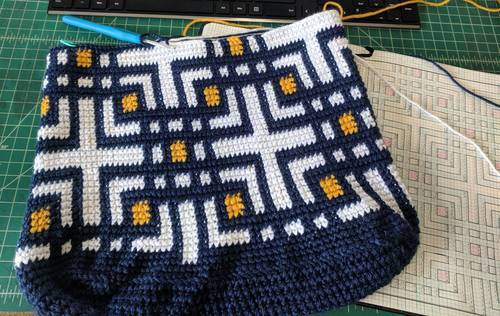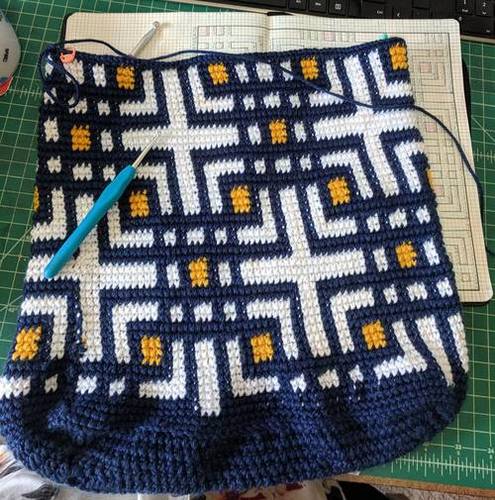 Once I reached the desired height (which I totally neglected to measure), I took care of sewing in the couple of tails, and attached 4 D rings to the outside of the bag for the straps to attach to. I unfortunately didn't get a chance to take a pic of this step. Here are some action shots of the final thing!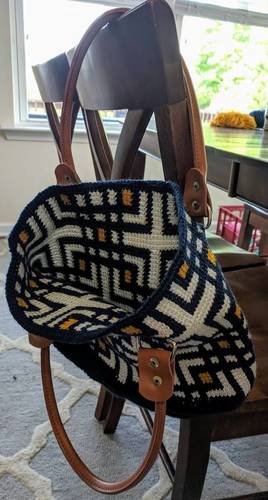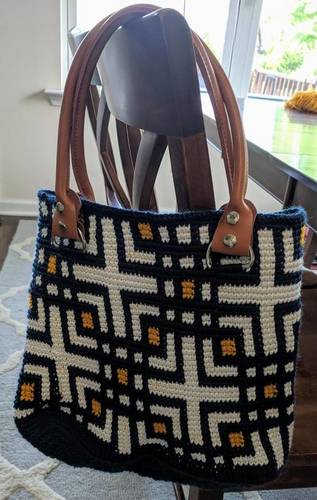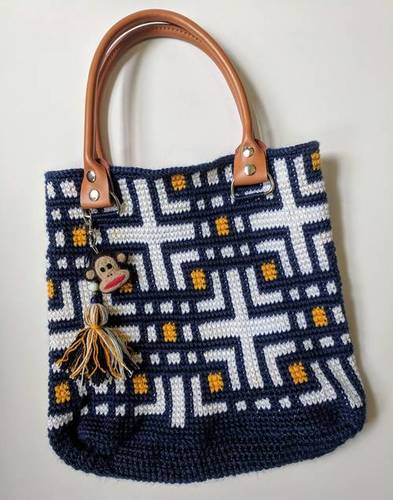 The handles have snap closures so that they can be removed easily in case the bag needs to be washed (which is 100% machine washable and dryable!) or the handles need to be replaced. The Julius Paul Frank Charm was needle felted as a small item for the package. I thought the bag needed a cute charm with a tassel to complete the look!
Happy to report that my inner Craft Demon didn't even have to push me into this one!

I find it fascinating to create your own design on paper and then see it take shape through yarn.
Anyhoo, thanks for lookin!