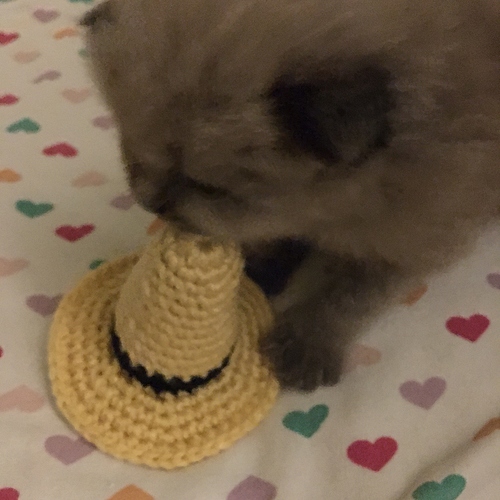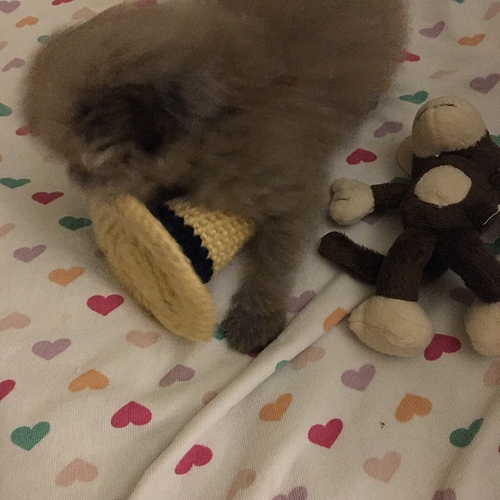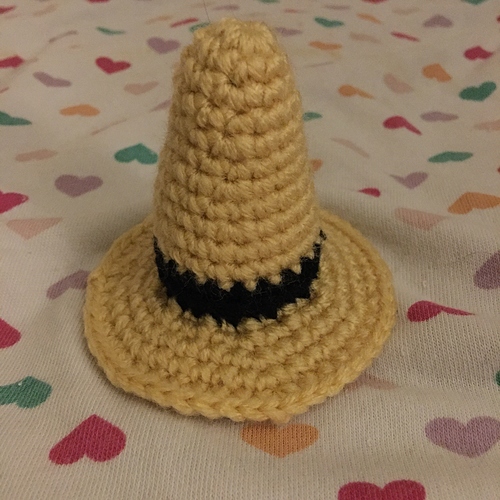 This is George, aka Monkey. He is three weeks, three days old. We got him at two weeks. He's always hungry, and he's growing fast.
Yesterday he started learning how to cat. It was super cute, but it would have been a smidge cuter if he hadn't used my foot for pouncing practice

So that my foot doesn't become his new favorite toy, I made him a new one. He likes the monkey toy Mr sbc picked out for him. But he loves to attack the yellow hat.
Our curious little Monkey is growing up, and now he has some toys fitting to his name.