You can play along with Monsters too!
This beastly thing was frankenstitched together with many, many felted sweaters collected over the years. It's even stuffed with confetti chopped up sweater scrap guts! How awful…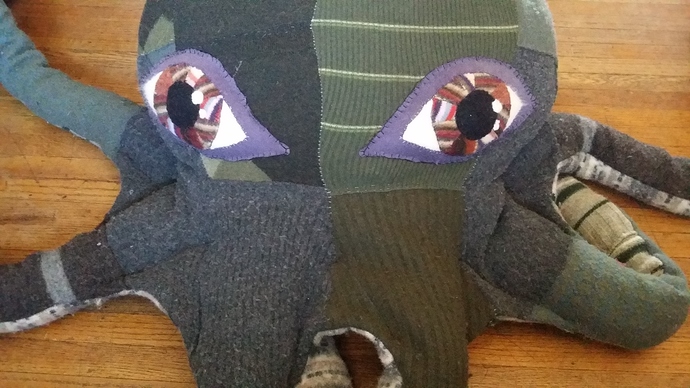 It was heavy and enormous, look at it trying to devour the entire bed!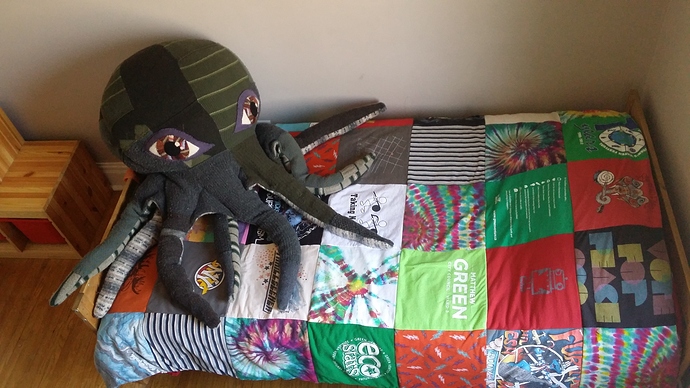 At first, I felt a little afraid of leaving that monster in the lad's bedroom but it turned out to be the reverse, that little man loved poor ole octomonster half to death! We were able to reconstitute the beast in another, though no less horrifying, form.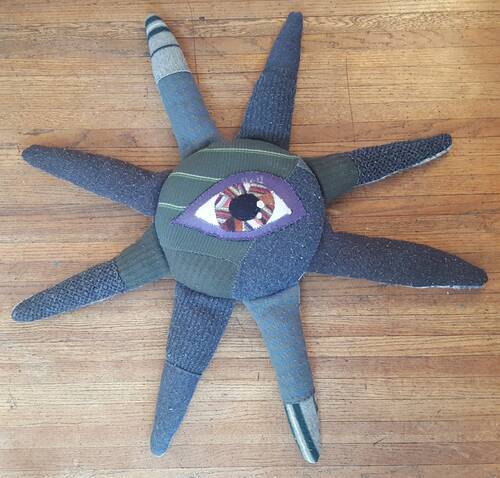 He's still in the kid room, keeping an "EYE" on things, bah ha ha ha ha!