I have not woven a shawl in awhile so I decided to do one up since I can finish one much faster than knitting. This is a 7 foot shawl. It took me a total of 16 hours to weave over the course of four days, about four hours each night. It is very soft and squishy.
There is a dark grey, a light grey, and then one that is a mix of greys with some tans and white. A bit hard to photograph since I have to stand far away to take a picture of it.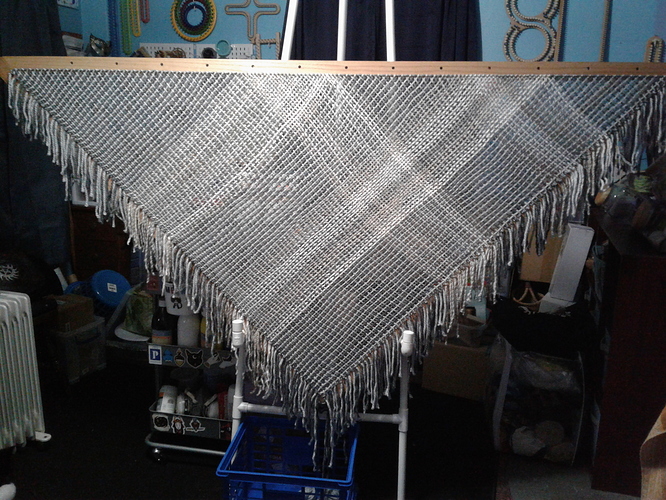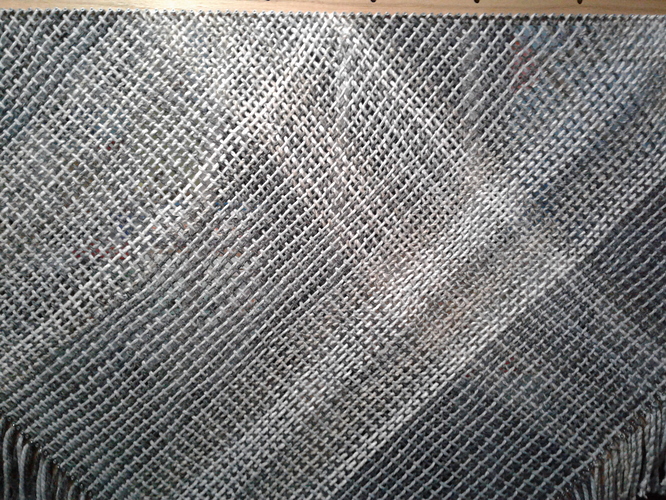 You can see more details (yarns I used) on my project page on Ravelry.