Decided to decorate the back of an envelope before sending some happy mail. Quite pleased with how it turned out.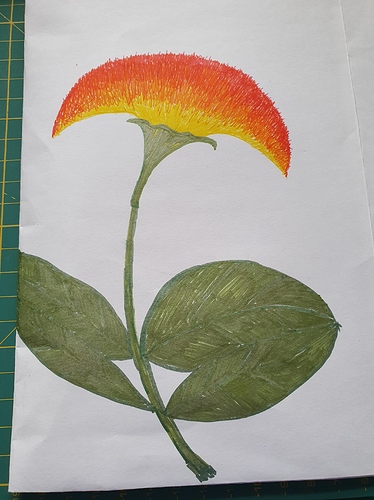 Pretty! Is that marker? I'd love to receive such cheerful happy mail.
The top of the flower with the yellow and oranges and reds blend very nicely between the colors.
I used fine liners for the flower and metallic pens for the leaves & stem
Like a sunrise

. Makes me feel SO ready for spring!
The flower has such awesome texture.
That's a wonderful flower!
It makes me think of fairy tales.
The flower would certainly make me even more happy

great colours