I was going for "love" but I think I ran out of room… the hand is the "o" and the foot is the "v". The one on the bottom might have enough room to finish the word but it has a messed up spot from wiping off an extra toe.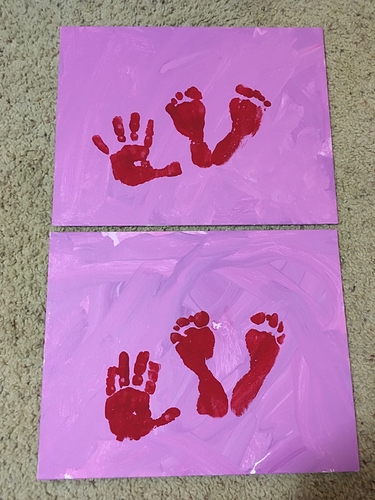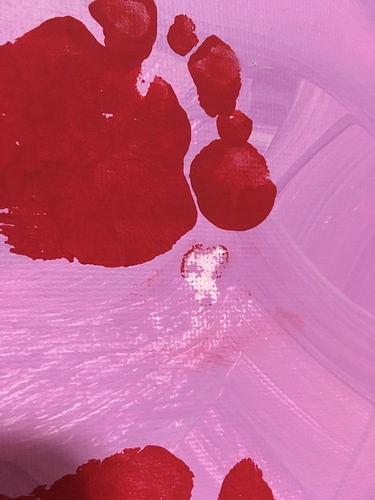 I have more canvases so I could start over but they'd be too late for Valentines Day and also my kid wasn't thrilled about the hand and feet prints

Any ideas? He loved painting the background so I could just have him paint without adding the prints but I really like them so I don't know. One is for my mom and one is for us to keep.
Thanks for any and all ideas!!!