I just wanted to share some patterns that have been passed around recently. I know a lot of people have been looking for masks, but they've been sold out everywhere (which results in people being shamed for wearing them because some people can't just keep their thoughts to themselves)…
I just made one so I can feel better about venturing out of the house tomorrow! (And if I can make it, you can definitely make it too.)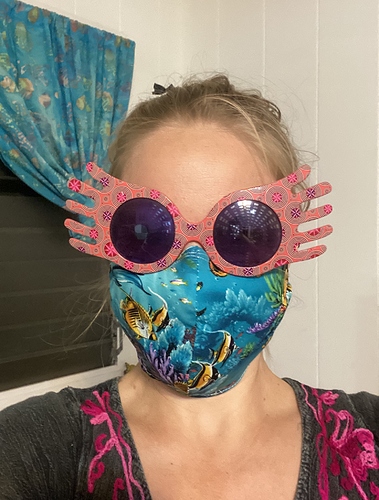 I used a twist tie for the nose wire and some bias tape (but you could probably use ribbons or shoelaces) for the ties.
(Nobody can get mad because they think you took it from an urgent care center.)
How to wear it
(You can use two layers of paper towel and it can bring you to around N90, depending on your fabrics.)
Enjoy, and stay healthy!!