We have been in the process of overhauling the kitchen for the better part of a year. For the backsplash I decided to use some random tiles I had collected over the years and surround them with plainer tiles so they'd become kind of a decorative element. We did the grout this weekend and while washing the tile, the decoration washed off completely. These are all tiles picked up st garages sales, artist sales, etc., so I don't know much about it. It's not the end of the world but it is one of those things I can't stop looking at.
Anyway, it kinda ruins the look, but there's no easy removal at this point. So this is my long winded way of asking if there is a moderately permanent way to decorate the tile after the fact. Obviously I can't fire it. I know very little about anything related to making ceramics. Ideas???
Pictures just for fun…
A sad sad now-blank tile.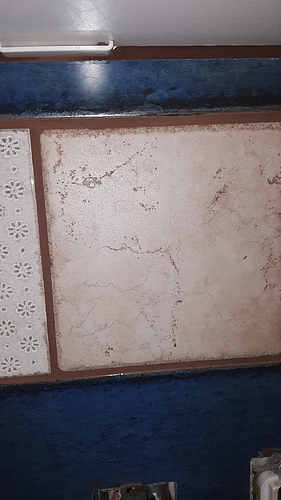 Happy well-made tiles…