Made for a recent swap. For a twist on the traditional Brigid's cross for Imbolc, I carved the symbol and stamped it onto mixed media paper, then added it with a strip of textured black paper to cards. Each one is a bit different in placement.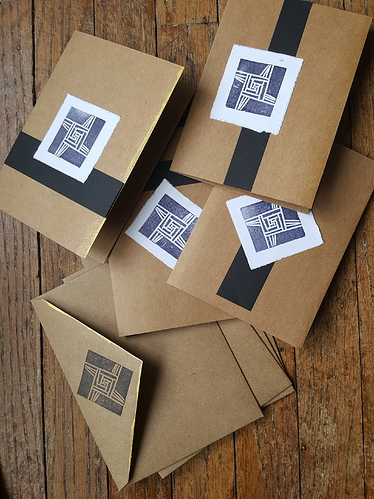 I used some plain brown paper card and envelops that are sold at craft shops, the gold is paint sponged onto the edges for a little touch of warmth and light.
Even though it is a very simple design, I still managed to over cut the lines and had to carve it twice to get it right!