My swap partner received her inchies! They are my first ones, ever.
Four of them have a winter/Christmas vibe.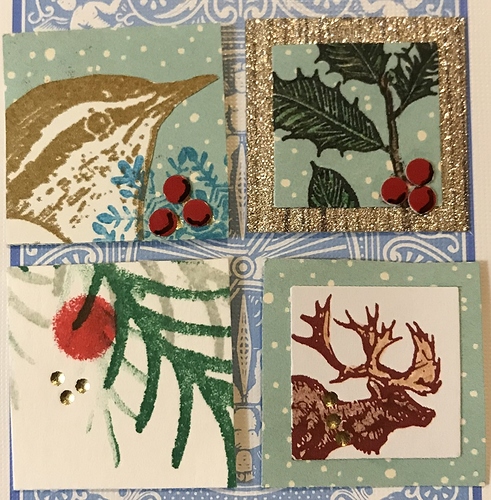 The other ones are more random.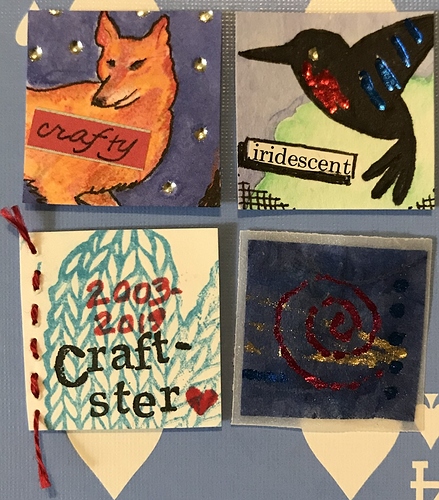 The one on the lower right is tricky to photograph, so here's a better picture.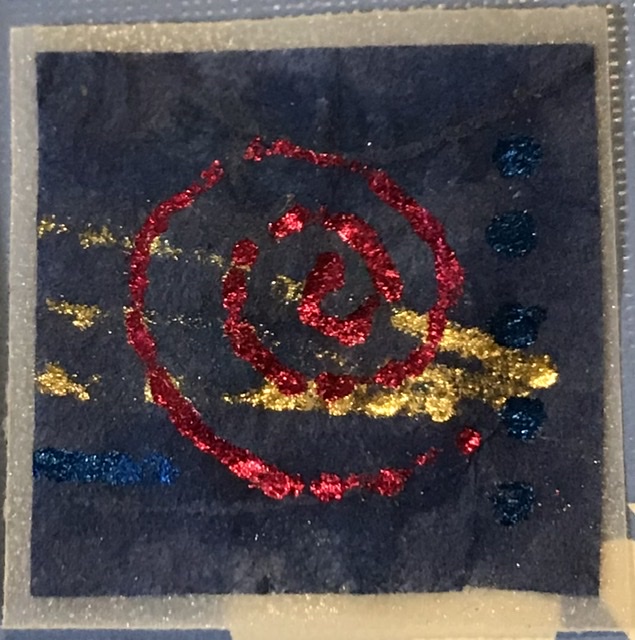 It is on layers of handmade paper and vellum, so somewhat translucent.
Most of them are stamped and/or hand-colored. And almost all are embellished with foil accents, because I got a heat/foiling tool and went to town playing with it!
This was fun, but a little nerve-wracking because I felt my offerings weren't "artsy" enough. They are really more just decorative, like little greeting cards or package decorations.
Not sure inchies are my thing!