Made for a swap. Inchies are hard, there is very little space to work with so detail is difficult and even a teeny wee slip up is glaring.

My partner's themes were Winter and Ocean. I thought I did an OK job with them.
Then I looked over at my dear sweet little daughter and saw what she had made.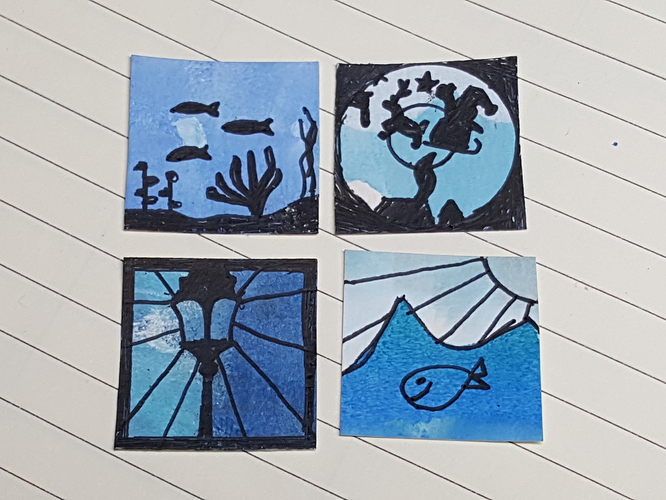 What?! Those are better than mine! LOL, her hands are smaller, ok?
We started off with this simple painted back ground, I cut it up into 1 inch squares and we chose our favourites little pieces to work on.