I did a personal swap with the lovely @Averia and she asked for inchies! I haven't really done much inchie-ing but boy, these tiny things are addictive!!
Since they were for Averia, naturally I promised her that they would be orange.

They are mostly watercolours, a couple with added mini origami and collage.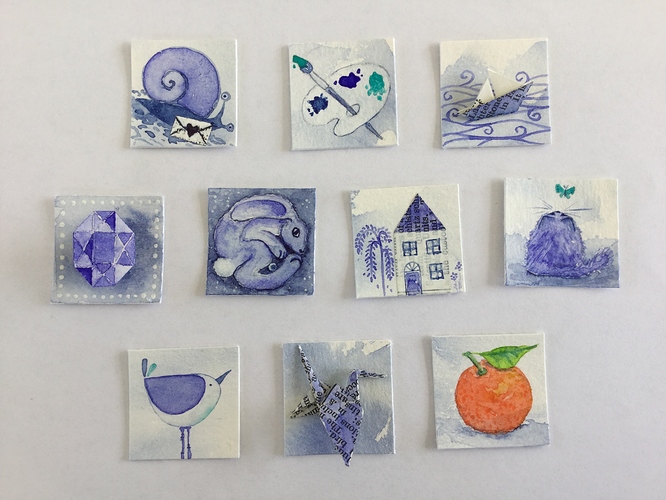 Snail mail, Averia's palette (all the blues), origami boat
Sapphire, Moon hare, willow house, fluffy cat
Birdie, origami crane, and I had to include the promised orange
You can't see in the photo, but the sapphire pops up on a folded strip of paper - which is an encyclopaedia entry for "sapphire"
These ones are my three favourites - "snail mail" and "willow house" include a little bit of book page collage.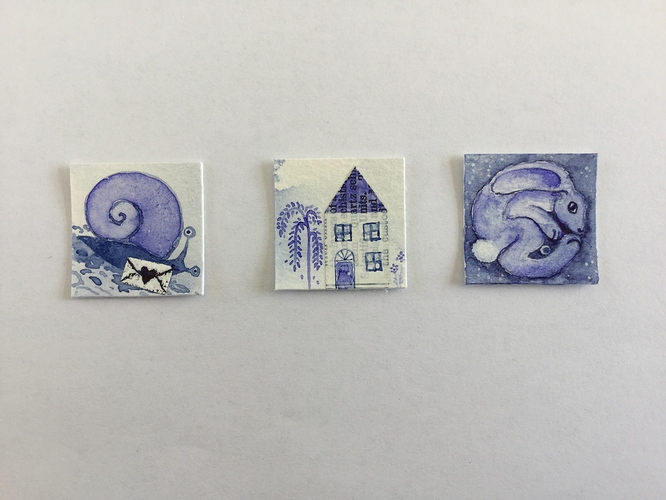 I had a lot of fun painting these, and I was really chuffed with how they turned out. Thanks for nudging me to try something new with my watercolours Laura!!