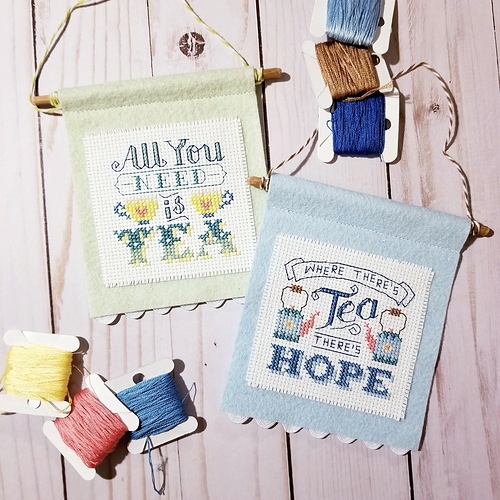 ((Yes, I know. I have a cross stitching problem lately. I'm getting it looked into.

))
I saw these SUPER cute tea-themed patterns and I knew they had to be next on my list. I wanted something small and quick after the last samplers I did. I made them for a tea-drinking friend who's going through chemo for breast cancer (she's only 32!). Although, now with the whole world ending I'm thinking I should probably Lysol them or pack them up and let them set for 2 weeks before I send them to her due to her compromised immunity. I'm symptom free but we all know that doesn't necessarily mean anything. Thoughts on this? What do you think my best course of action is?
Size : Stitched area 2.75 x 2.75 inches
Fabric : 14ct white aida
Pattern : There's 8 altogether! They're by Emma Congdon (Stitchrovia) and they were in the August 2017 issue of Cross Stitch Crazy.
Fun Factor : Friggin loved making these! I love the different fonts and fine back stitching. The designs are adorable and stitched up so quick! I can't take credit for the little flag idea - it was like that in the magazine and I loved that idea!
Changes: Used only colors from my stash - if I had the right one, cool. If I didn't I just used something close.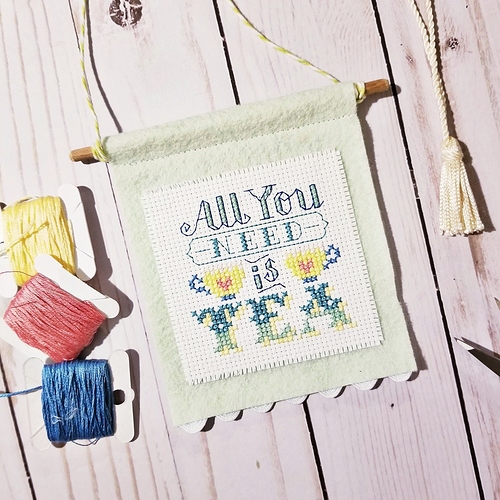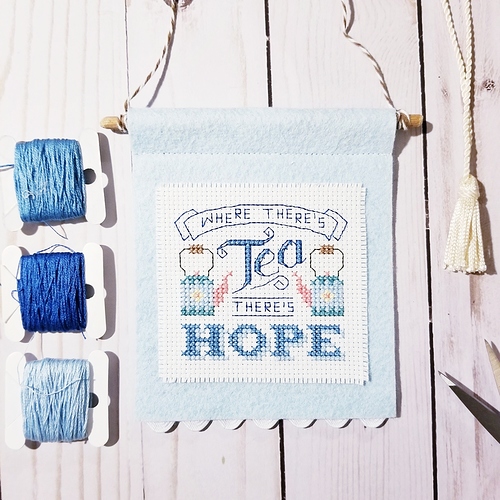 Thanks for looking!