My husband and I got a Westie puppy back in November. His name is Charlie. Somehow it took me this long to make something to embarrass him with.

We were at Petco a few weeks ago and I saw an adorable small dog beanie and I was so tempted to buy it but it was like, $15. And I thought to myself why should I spend $15 on a small hat when I have so much yarn at home and know how to knit (well, knook) and crochet things? So I set to work finding a dog hat pattern. I ended up using this one - https://www.ravelry.com/patterns/library/dog-bobble-beanie It worked up easily but it is more human head shaped than dog head shaped, so it doesn't stay on the best.
Here's how it turned out: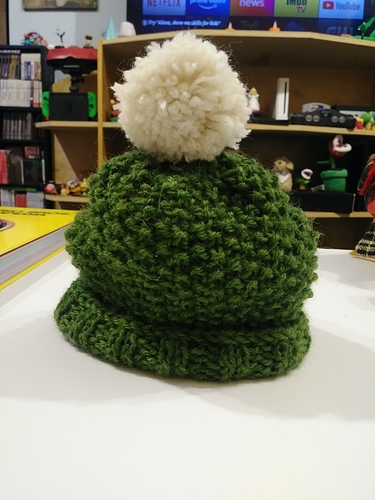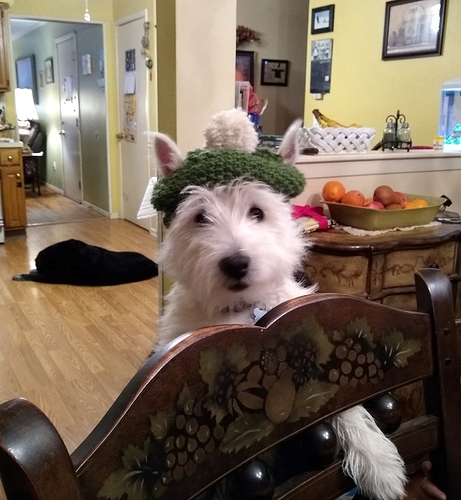 It's impossible to get a photo of this dog that's not somewhat blurry because he's always in motion. This was the best we could do. Haha. My sister-in-law is behind the chair holding him up.
We had to roll the brim a lot to get it to stay on so it doesn't really look much like beanie anymore. But it does look more Scottish this way, so it works out.
This was also my first time making a pom pom. I'm very proud of how it turned out.