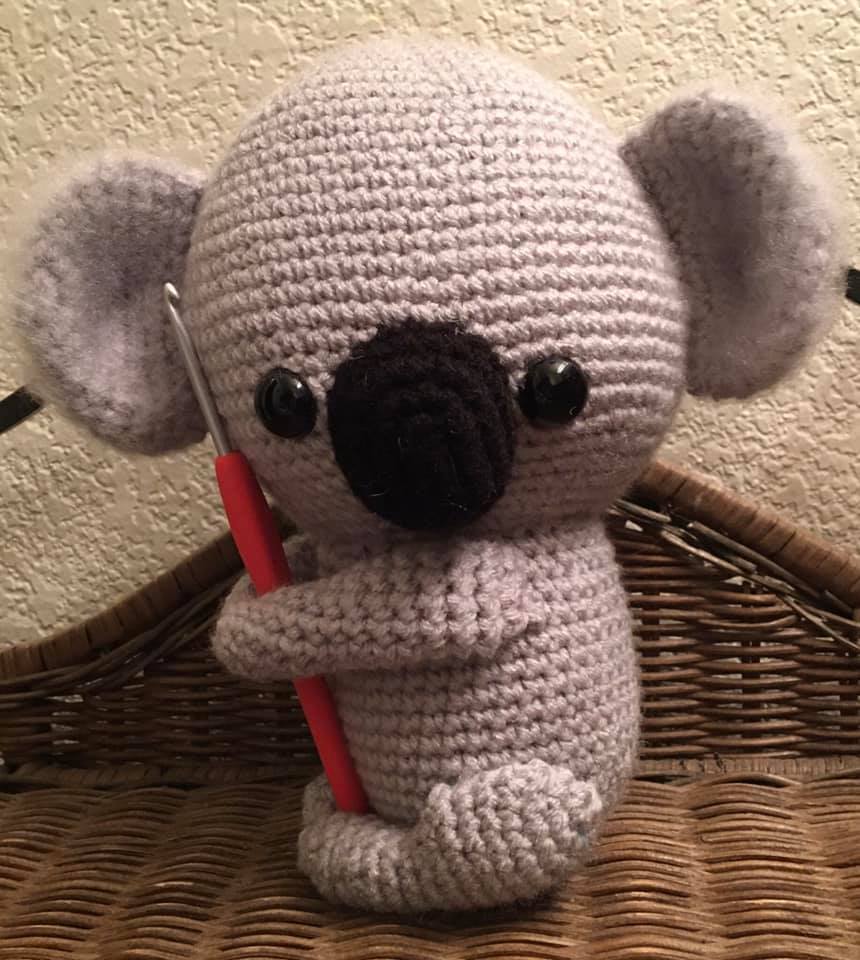 Reading about the devastating fires in Australia has been heartbreaking. I decided to make a koala, and I am offering it for the garage sale still ongoing on eBay. I hope one of you are able to give it a good home!
This koala is made with 100% acrylic yarn, 15mm plastic safety eyes, and is stuffed with polyfil. I stuck a crochet hook in to show that it can hold an item easily. I think a cute fabric flower or a bit of eucalyptus would be absolutely adorable. It stands roughly 9.5 inches tall, and 5 inches wide (not including the ear span).
I want to make more of these! It's so cute. The pattern was a free one I found on Ravelry. I used worsted weight yarn and an E hook (called for a G hook). Her gauge is off in the pattern as she claims it should stand 6.5 inches tall. There are a few other errors, but beyond spacing the eyes a few more stitches apart and one row higher than suggested, (and you need to use the photo for nose placement), I would follow all the directions again.