I'm hoping this is the right category. This drago is kind of a sculpture, I guess? Seemed like the closest fit.
Anyway, since we were talking about automata on another post, I thought I'd share this dragon. Most of the others I've made have been given away without photos (bad habit) but this guy hangs in my classroom so I can still get pictures! He's a little wobbly because I leave him unglued for kids to take apart and see how he works, but otherwise he came out well.
The flat wood is laser cut, pinned with dowels, tissue paper for the wings, magnets to help him flap, and paper clip wires.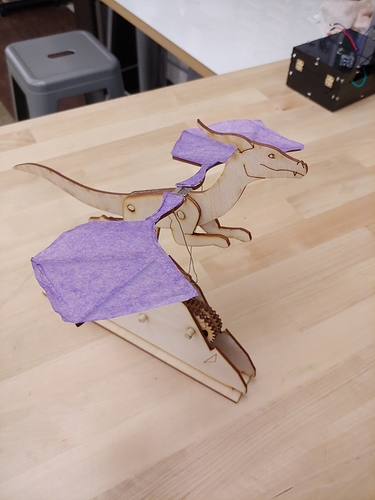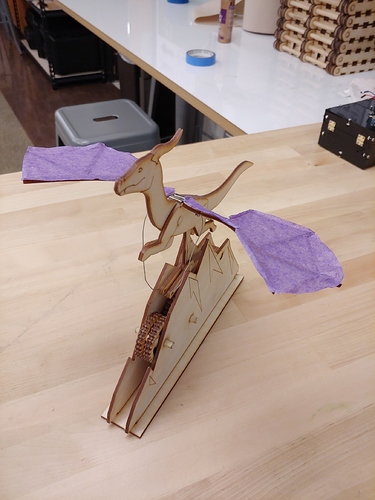 Here's him flapping: https://youtu.be/ZmTbr_22CHA