So I know adult coloring was en vogue for awhile and has fallen out of fashion, but I just got my first ever alcohol markers for xmas and have been playing with them. I utterly lack drawing skill, but I'm pretty good at coloring.
The first image was an embroidery pattern I found online and I printed it and used the outline to do my own coloring on marker paper.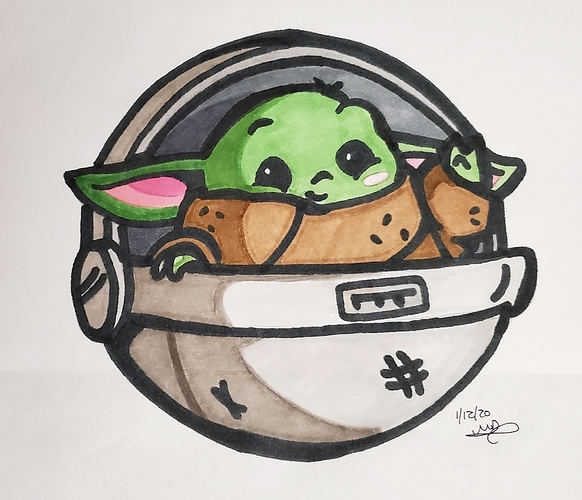 The second image I found online from an artist named Naomi_Lord and again, I just traced the outline so I could color it on marker paper.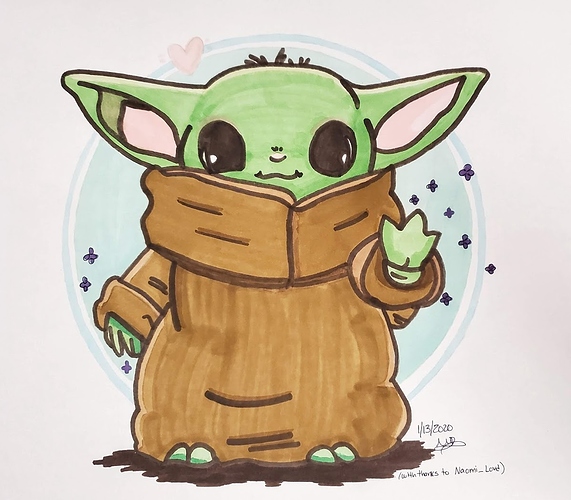 This third image came from one of my older coloring books (Enchanted Forest, Artist's Edition) which has single-sided pages that are a heavier card stock.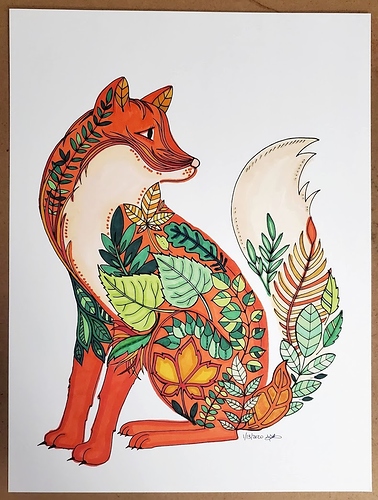 The alcohol markers are definitely different from other (water-based?) ones I've used in the past. But it's been fun because they have such a deep saturation of color to them.
So, it's not exactly art per se, but it's still a creative endeavor and I've been enjoying revisiting coloring the past few evenings because it really is an enjoyable way to unwind and relax.