Once there was a site that everyone loved but unfortunately it went away.
Everyone was so sad, but we hoped and wished on a star that we would find a new home.
With all the love in the world, a new, more awesome site was created. It was home grown. Made 100% of sparkle.
And now all the little unicorns are glued to their computers when they aren't crafting. Oh my goodness! The projects they see!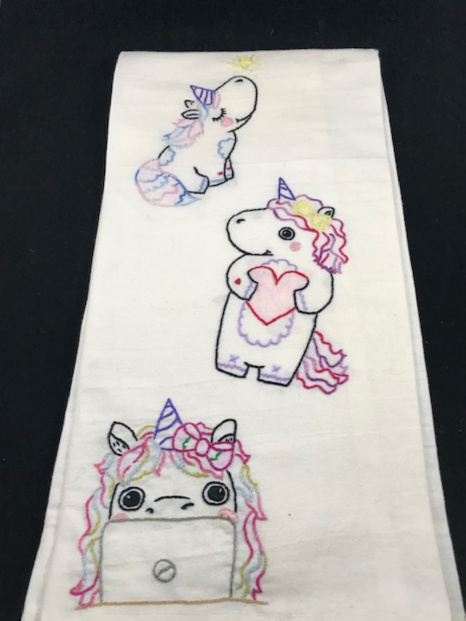 I made this towel for someone very dear to me. It makes me giggle every time I look at it. I hope it makes her smile too.