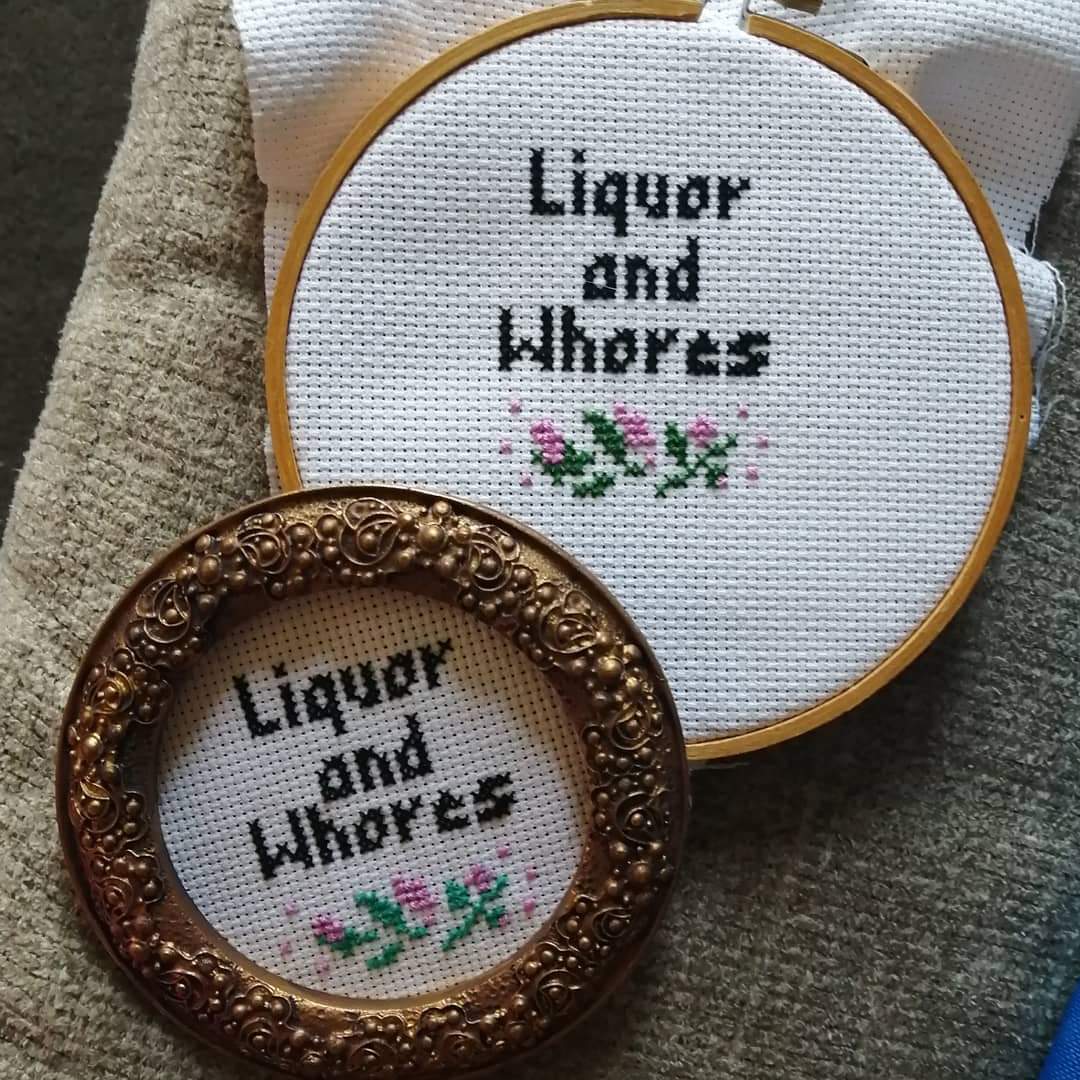 Every year I make a handmade something for my son. This year I whipped up this wee cross stitch. "Liquor and Whores" is a song he likes to torment me with sung by Bubbles from Trailer Park Boys.
He must have REALLY liked it because he showed it off and boxing day was spent making a second one for one of his friends.
I am absolutely delighted that teenage boys are requesting cross stitch.